Discover more from Pointless Exercise
The only newsletter you'll ever need...(about the Cubs and the Bears and all kinds of other cool stuff.)
Biodome baseball
There have been worse ideas...like the movie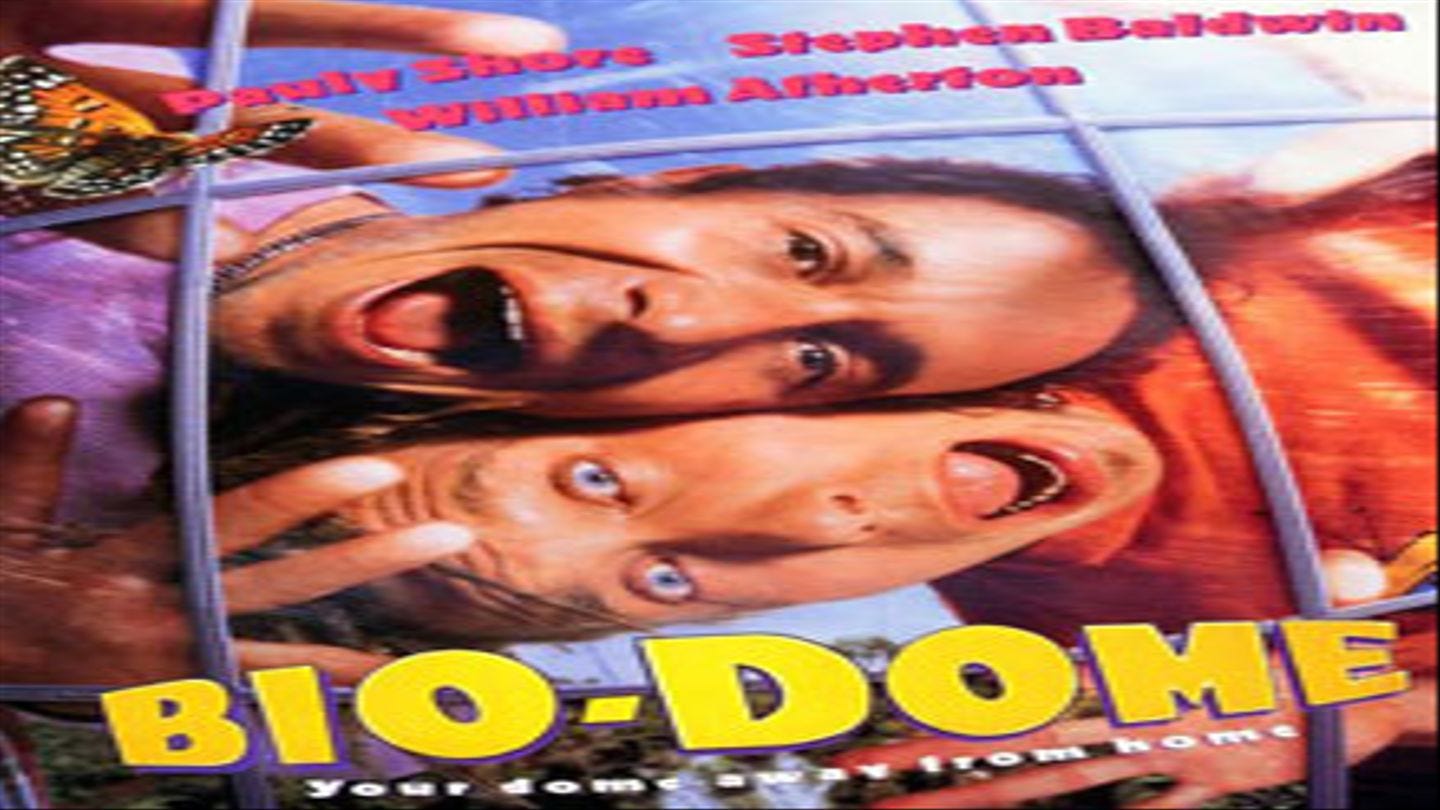 Most of the week, baseball's big brained experts have been kicking around a cockamamie idea from Major League Baseball to quarantine all 30 teams in the desert and play games with no fans until they can go to their actual home cities…and play games with no fans, if that's even possible this summer and/or fall. It's Biodome baseball, thankfully devoid of Stephen Baldwin and Pauly Shore.
(Speaking of Pauly, remember that both Carla Gugino and Tiffani Amber Thiessen were in "Son in Law?")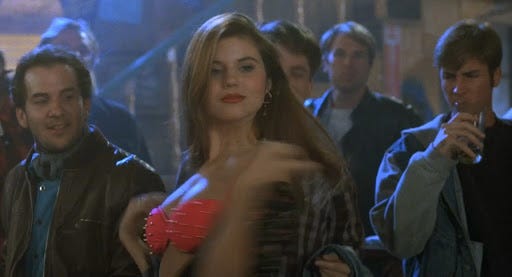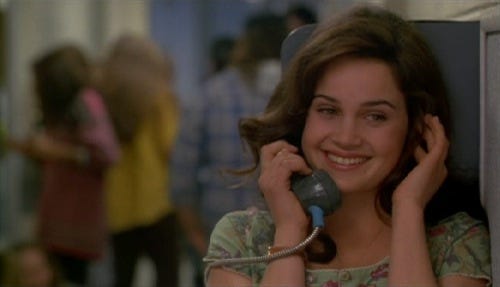 Nobody has any way of knowing when current stay at home orders in 39 states will turn back into social distancing orders—where businesses open back up but "crowds" are still prohibited, and then inched up from no more than 10, to no more than 25 to no more than 50, etc. until someday we're all sweaty and pressed up against each other again at Wrigley Field bitching about $11 beers like God intended us to.
So, there's a chance that if baseball goes through with this that they play the entire season in America's cat box, Arizona. And, of course, there's the possibility that they try it, things go wrong, players and essential personnel get sick and they have to scrap the whole thing.
The idea is fraught with ways it could go wrong. Some of those wrongs would be minor. Teams getting really tired of hanging out together, stuck in boring Arizona hotels for weeks on end . What if the Cubs lock Ryan Dempster in with the team? Agony. Some of the wrongs could be major. Players' family members getting sick at home and them either going to tend to them and then facing a quarantine of their own before they could return, or not being able to go to them at all.
Then, there's the quality of play on the field. It could be bad as players went from almost ready to go when spring training abruptly ended to whatever kind of "shape" they'll be in if it resumes. With no crowd noise you'll actually be able to hear obliques strain live on TV.
Dr. James Andrews should just set up a drive thru Tommy John Disease surgi-center in the parking lot of Bank One Ballpark, or whatever it's called these days.
Then, there's the absurd notion that players would leave their families for an indeterminable amount of time just to get out of the house, play baseball and get paid.
Wait, you damn well better believe they'll do that. After a month at home, some of their families are already packing their stuff for them.
Nobody knows what the schedule would look like, but there are nine Cactus League stadiums, plus the BOB (it's Chase Field, I know), plus Phoenix Municipal Stadium, so on any given day 22 teams could be playing—more if they play early and late games indoors at the BOB. And, they're talking about playing doubleheaders like they do in the low minors, of just seven innings.
Is all of this kind of stupid? Yes.
Is the whole idea just to make sure owners get their sweet TV revenue? Of course.
Is it doomed to failure at some level, either complete or partial? Sure.
People are mad that pro athletes would be hogging much needed Coronavirus tests, and it's not just the players and coaches who would need to be quarantined through the duration of this, but grounds crews, announcers, broadcast production teams, umpires and clubhouse attendants.
It'll be bastardized baseball, with an electronic strike zone used to limit the regular dry humping of the catchers by the home plate umpires that we usually see. Though honestly, that could be the most productive part of this whole thing. Home plate umps suck. Screw the human element!
OK, so should they even try it?
Shit yes. I don't know about you, but I need something to watch. I'm for all of this. Send the NBA playoff teams to Vegas and play out the postseason in the four big arenas they have there. Actually, play them in the old Siegfried and Roy tiger cages for all I care. Send the NHL to North Dakota where they can play in barns in front of cows. Daddy needs content to watch and things to gamble on.
Waiting for things to get "back to normal" is pretty clearly going to be a very long wait. I'd be cool with them not doing it if logistics and common sense dictate that this can't be done.
But it'd be cooler if it could.

According to our good friend David Kaplan (who misses going to cryotherapy so much that lately he's just been shoving bags of frozen peas into his underwear every hour on the hour) he has a "phenomenal" source telling him that the Bulls are going to hire Artūras Karnišovas to be the head of their basketball operations. You remember Artūras from his playing days at Seton Hall where he was a poor man's Andres Nocioni.
Karnišovas, should he take the job, is expected to dump current Bulls' coach (and school janitor who got the job when the real coach had to go to rehab) Jim Boylen, and reassign all of the Paxsons.
Kap was actually asked on Twitter if Karnišovas would fire Boylen immediately even if the NBA was somehow able to resume the regular season and Dave said no because, "Who would coach the team?"
The answer, of course, is literally anybody else.

The NFL is going to hold their draft as originally scheduled April 23-25, but unless all 32 NFL teams are allowed back into their respective facilities, which there's no way will happen, teams will be drafting from home.
$20 says the Bears will still be on Auto-Draft when their first pick finally comes around on the second night. And that's also probably a best case scenario.
It'll be interesting to see what Ryan Pace's coif looks like if he has to go six weeks without a haircut, especially since he's used to getting one at work every day.

Here's our man Pat with Jimmy Butler, Mike Sirotka, Andre Riezo (what?) and his emotional blink-and-you'll-miss-it tribute to "recently" departed Bill Buckner.