Discover more from Pointless Exercise
The only newsletter you'll ever need...(about the Cubs and the Bears and all kinds of other cool stuff.)
IBBs, bad trades, Yadi, Cubs' panic and more
It's the Pointless Exercise Tweetbag!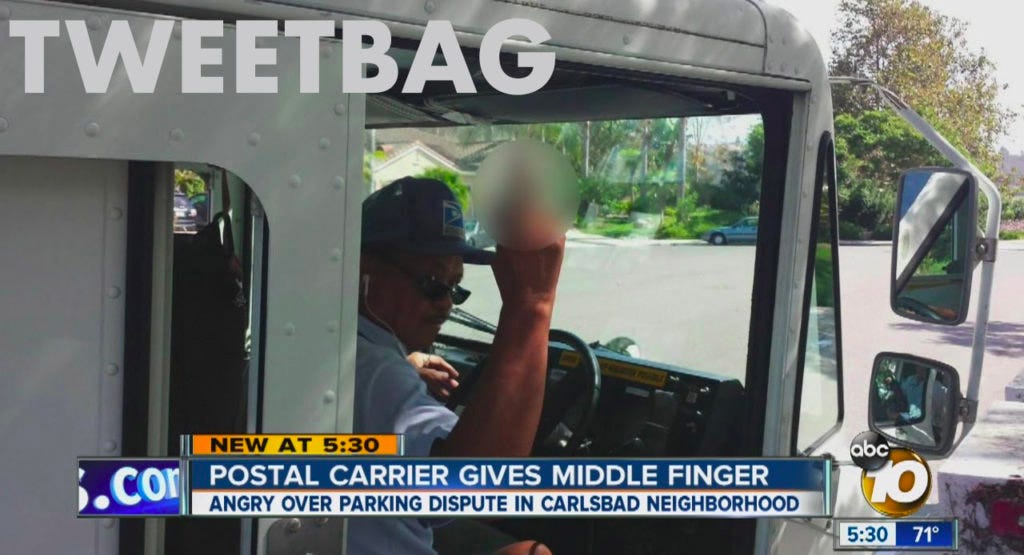 The Tweetbag is a regular feature of the Pointless Exercise newsletter (well, it's going to be, just go with it.) To get your burning questions answered you can Tweet them (hence the name of the bag) at twitter.com/desipiodotcom, you can email them to ask@desipio.com or you can use this handy form (there's math involved—seriously).

During my lunch break, I went down a YouTube rabbit hole after clicking the video of Zo's go-ahead double in Game 7 you embedded on today's newsletter. One thing I learned—aside from the fact that the only healthy comment sections in all of YouTube (and the Internet, maybe?) are related to 2016 Cubs videos—is that the last batter to ever get a four-pitch intentional walk was… 🥁Addison Russell. - Carlos M.
OK, it's not actually a question, but I'll allow it. For longer than I should have, I thought Anthony Rizzo got the last ever four pitch intentional walk, right in front of Zobrist's double, but yes, it was Russell who got it later that inning. Tito was strategizing the shit out of that tenth. Now of course you just wave four fingers at the ump and the batter magically walks, or in the case of Jason Heyward they just automatically mark it down as a 4-3 putout.
As for the 2016 Cubs' YouTube comments it's nice to see it's still relatively non-besmerched four years later. Kind of like the reader comments under all of my columns at The Athletic. Well, no, the opposite of that.

OK, what Mike is referring to here is my continued complaint that the December 9, 1980 trade that sent Bruce Sutter to the Cardinals for Leon Durham, Ken Reitz and Ty Waller was a terrible trade for the Cubs.
Mike's assertion is that because Leon was a valuable player for the Cubs from 1981 to 1987 that I should stop bitching about it.
Spoiler alert: I'm not going to.
Sutter was in the prime of a Hall of Fame career and the Cubs traded him to their oldest, bitterest rival for a third baseman who couldn't play dead, an outfield prospect who was never really a prospect and Durham, who was admittedly really good from 1982 to 1984 posting OPS-pluses of 151, 131 and 136.
But, the Cardinals don't win the 1982 World Series without Sutter (hell, they barely won it with him). So that's issue number one with this trade. The Cubs traded a great player to the fucking Cardinals. Why would you ever do that? And they've done it more than once!
Also, who would have been more valuable on the 1984 Cubs? Durham hit .279 with 23 homers, 96 RBI and 16 stolen bases. Sutter led the NL with 45 saves, had a 1.54 ERA and threw an insane 122.2 innings, the most of his career. Fifty-one of his 71 appearances were for more than one inning and he allowed more than one run in only two of them. Both were against the Cubs. Everybody remembers the Ryne Sandberg Game (especially Dave Owen), but in April the Cubs came back on Sutter to score two runs (one driven in by Durham) winning the game on a Richie Hebner homer.
The Cubs lost the NLCS to the Padres despite having seventh inning leads in four of the five games. It would have been nice to have had Sutter and Lee Smith both in the bullpen in games four and five. It also would have been nice to have not traded 1984 AL MVP and Cy Young Award winner Willie Hernandez during the 1983 season for Bill Johnson and Dick Ruthven, but that's neither here nor there.
It just seems to me that it would have been far easier for Dallas Green (who didn't trade Sutter) to have found a reasonable facsimile of Durham to play first than to find somebody like Sutter.
Is it fair that my judgement of the trade is clouded by the fact that Durham pre-Bucknered a key grounder in game five? Yes, it is!
And, if the argument is that it was fine for the Cubs to trade Sutter because the 1981 through 1983 Cubs hardly needed an elite closer to be just as bad as they were, I can agree with that. But you'll never convince me that they got enough in return for him, or that trading him to the Cardinals for anything was anything short of insane.

What this Mike is referring to is a joke I made as the Cubs were batting around against Johnny Cueto in Tuesday's Cacti League game. I wondered if we were still scared about facing him in game five, which of course referred to the gloom that hung over the Cubs as the Giants were three outs away from forcing that winner take all game. Of course the Cubs rallied in epic fashion (just the biggest final at bat rally in any playoff series deciding game ever) and that game never happened.
But yes, people were freaked out, because a) Johnny had pitched incredibly well in game one, giving up only this:
That ball looked like it was going to land in the lake, not the basket.
Anyway and 2) even though the 2015 Cubs had won a playoff series, the way it ended with that soul-crushing sweep against the Mets was just another log on the Cubs postseason ignominy fire. Think about how they'd fared in playoffs to that point.
1984 - Blew a 2-0 lead to the Padres in a best of five NLCS
1989 - Dominated by Will Clark (though Mark Grace nearly matched him) and lost 4-1 in the NLCS
1998 - Swept by the Barves in the NLCS
2003 - Blew a 3-1 lead to the Marlins in the NLCS
2007 - Swept 3-0 by the friggin' D'bags
2008 - Swept 3-0 by the Dodgers
2015 - Swept by the Mets
So we'd learned that the Cubs always left the playoffs by losing at least three games in a row. Going up 2-0 and heading west was not a formula that had worked in the past either.
Now, you and I both know that it was ridiculous. Past performance is not indicative of future results even for the Cubs, and had they gone back to Wrigley for game five Jon Lester and his enormous balls were standing in the Giants' way. I have little doubt the Cubs would have won that game. But I'm still glad they didn't have to.

Oh God yes! Please, please, please do this.
Yadi is 37* years old (give or take a decade) and will be 38* in July. He has caught 16,327.2 innings in the regular season alone in his career (and played in 98 playoff games). He has posted an OPS-plus of less than 100 in three of the last five seasons, and he didn't slug even .400 last year. In fact, his last truly productive offensive season was 2016, and his OPS was only .656 for more than half of it.
He's a free agent after this season and is making a ludicrous $20 million bucks. This will really piss Cardinals' fans off, and that's partly the reason I'm going to write it, but also because it's true. If he were on the Cubs' roster this year he'd be the THIRD best catcher on the team.
The Cardinals let Marcell Ozuna leave and didn't replace him, and then screwed over Jack Flaherty by just renewing his contract because they don't want to add payroll, but they're now going to talk about paying Yadi big money until he's 40*?
By all means. But I hope it doesn't dip into the pine tar budget.

OK, so just while I was writing this Tweetbag the following things happened:
Rita Wilson and her husband tested positive for coronavirus
Just a couple of days after mocking the new NBA interview policy by touching the media's microphones and phones, Rudy Gobert tested positive for coronavirus and the NBA has suspended the season indefinitely.

And, Fred Hoiberg coached in the crowdless Big Ten tournament while sick and had to go to the hospital:
Thats' the worst judgement shown at Nebraska since Tom Osborne was hiding his players' guns in his desk. And, I like the guy to Fred's left slathering on the hand sanitizer while Fred is corona-ing all over the bench.
It goes without saying that we should be taking this PANDEMIC seriously. It's not a tragedy to play NCAA Tournament games without crowds. The NBA will be back, eventually (and frankly, Bulls' fans can use the break). Some people will be truly impacted by this virus. Chances are that most of us will simply be inconvenienced.
So let's all try not to be dicks about it.