Discover more from Pointless Exercise
The only newsletter you'll ever need...(about the Cubs and the Bears and all kinds of other cool stuff.)
Lions-Bears: Let's break it down
There are many ways to predict the winner of a football game. This is one of them.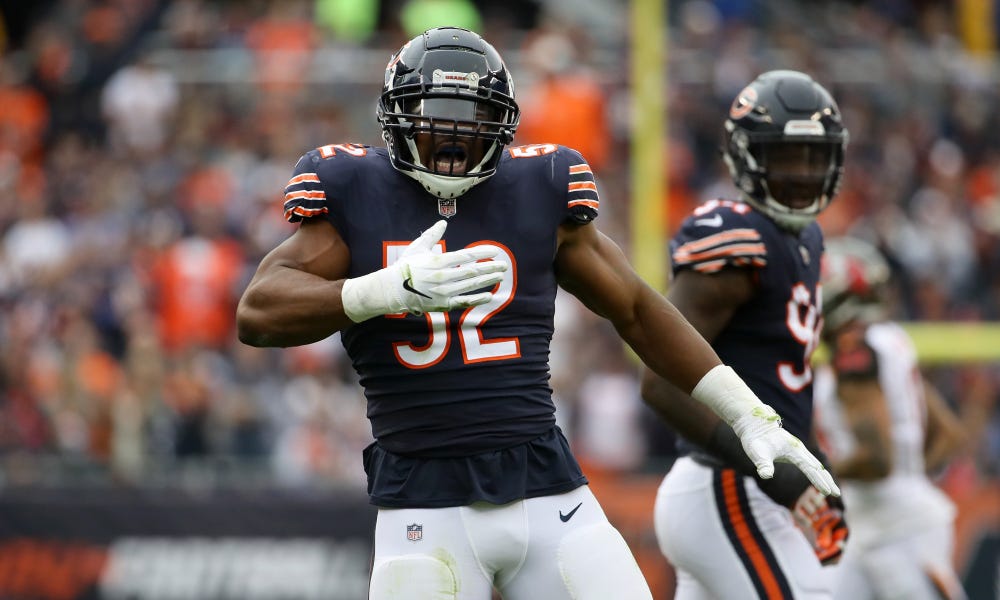 Ready or not, like it or not, the Bears season starts Sunday in Detroit, and it's time for us to break it down scientifically.
It's a matchup of two of the oldest teams in the NFL. The Lions were founded in 1930 as the Portsmouth Breathers…wait, that's not right, the Portsmouth Spartans. They moved to Detroit in 1934 as a 30th wedding anniversary gift from William Clay Ford to his wife Martha Firestone Ford. He died in 2014 when a Corvair exploded next to the Ford LTD he was driving. Martha just stepped down from pretending to run the team this past offseason and now her daughter, Shelia Ford Hamp is in charge.
The Bears are even older. They were founded in 1920 in Decatur and it only took them a year to realize that Decatur sucks, so they moved to Chicago. George Halas created the team, played for them, coached them and used them as a tax shelter for the next 63 years. His daughter Virginia eventually took over despite a dispute within the family. Halas left no clear heir, but a note written by Halas in 1976 said, "Virginia and her shiftless lounge singer husband Ed can have the team over my dead body." And thus, upon Halas' death in 1983, Vag took over. Advantage: Bears
The Lions uniforms are an iconic silver and "Honolulu" blue. The Bears wear navy blue and orange because Halas talked his alma mater, the University of Illinois into giving the team some of their old uniforms. (This is true.) Advantage: Bears (I mean, have you seen their uniforms? They're still awesome.)
The Bears have won nine NFL championships including Super Bowl XX, and have made the playoffs 26 times.
The Lions have won four NFL championships, have never been to a Super Bowl and have won only one playoff game in the last 63 years. They have lost 11 of their last 12 postseason games and have made the playoffs 17 times in their history. Advantage: Bears
Lions defensive lineman Alex Karras was suspended for the entire 1963 season for gambling, once punched a horse in a movie, was in a TV show where he and his real-life wife Susan Clark starred in a Diff'rent Strokes knockoff, he was a pro wrestler, a Monday Night Football analyst and he tried to beat up Jeff Bridges so Rachel Ward shot him dead in Against All Odds.
Bears linebacker Dick Butkus was the greatest player to ever play the position, starred in such cinematic classics as Mother, Jugs and Speed, Johnny Dangerously and Gremlins 2. He coached a high school basketball team in the NBC Saturday morning show Hang Time where he replaced Reggie Theus after three seasons when Reggie didn't win enough fake basketball games. Butkus played himself in the iconic TV movie Brian's Song but was not terribly convincing. Advantage: Bears
This will be the 181st meeting between the two teams. The Bears lead the all-time series 101-74-5, and have won the last four in a row. They have only met in the playoffs once, with the Bears winning the 1932 NFL title game 9-0. They haven't met since because the Lions never make the fucking playoffs.
The Lions do, however, ruin Thanksgiving every year. They have played the Bears 18 times on the holiday and Chicago holds a 10-8 advantage, including the shortest overtime game in NFL history.
Advantage: Bears
Lions quarterback Matt Stafford has returned this season after suffering a broken back in 2019. Bears quarterback Mitch Trubisky is back this season for no apparent reason.
Advantage: Lions
Most handsome coaches in team history
Lions, Wayne Fontes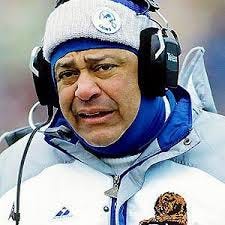 Bears, Abe Gibron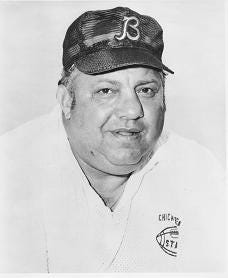 Advantage: Bears (not even close, eh, ladies?)
Most iconic moment in the rivalry:
Wilber Marshall kills Joe Ferguson
Advantage: Bears
Better version of Roy Williams?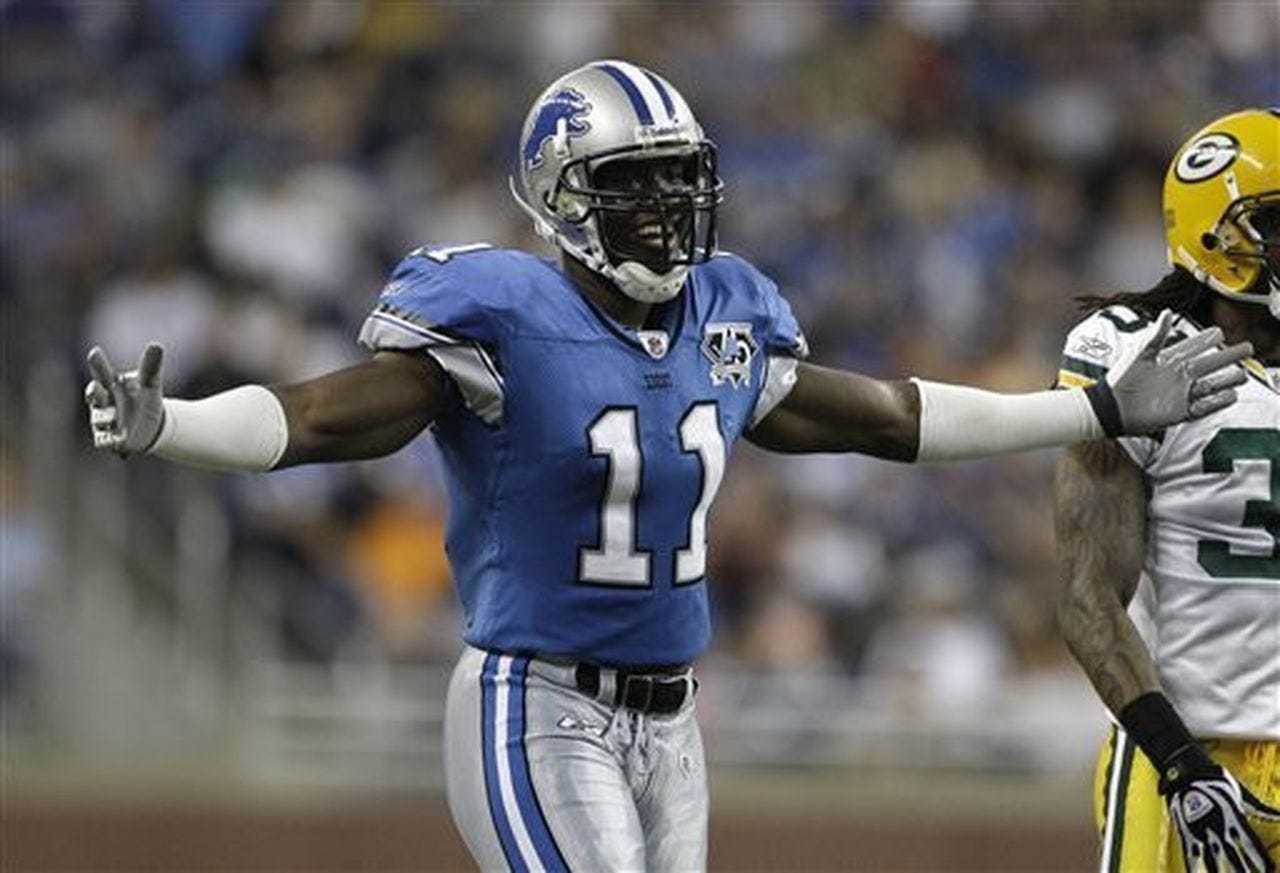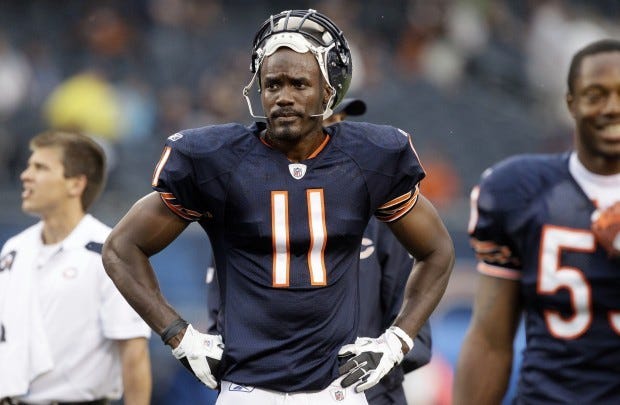 Advantage: North Carolina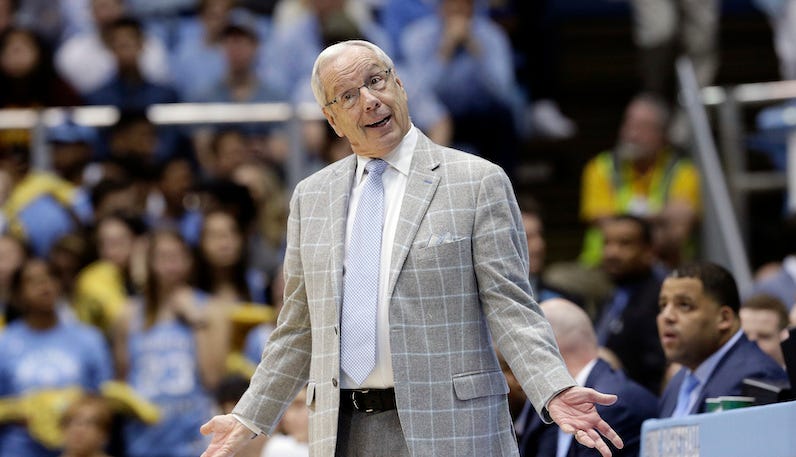 Iconic accoutrement of current head coach
Matt Patricia, pencil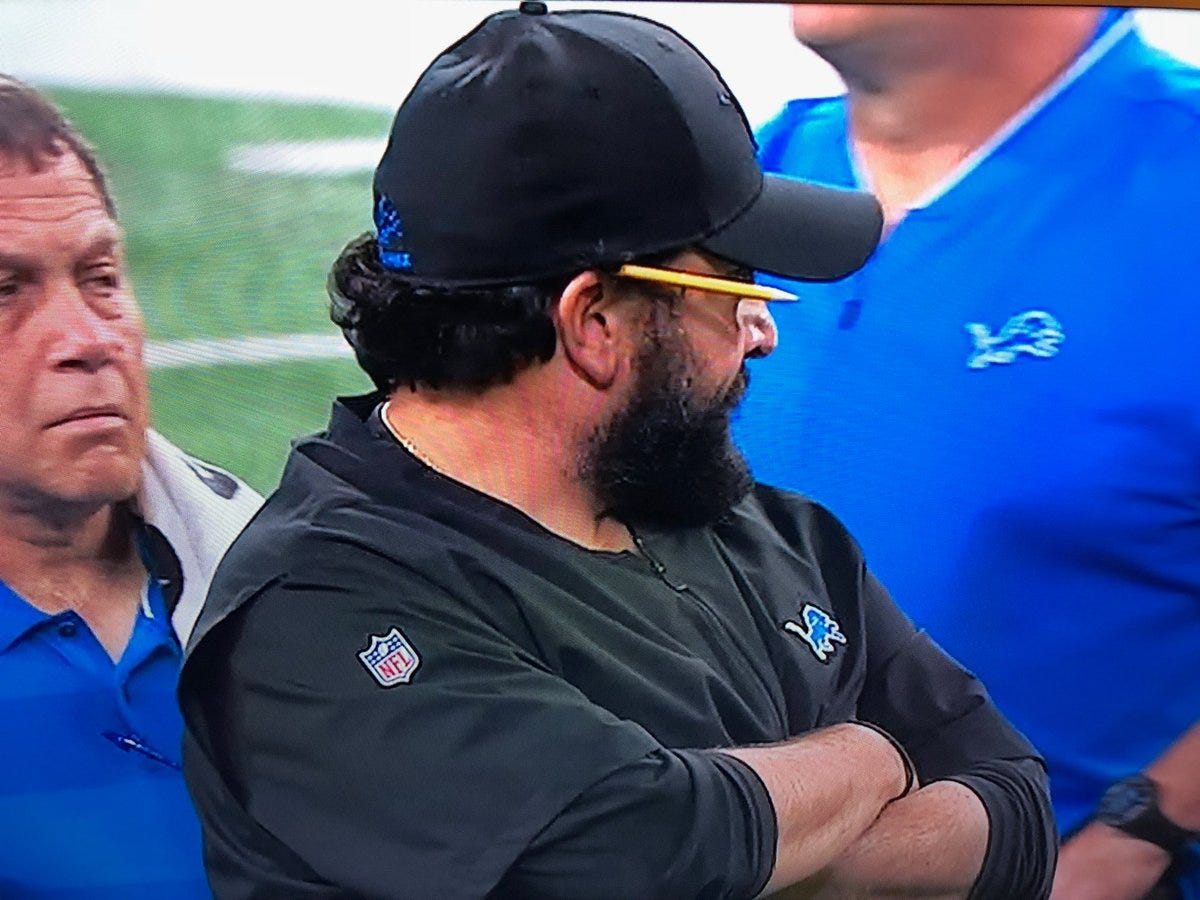 Matt Nagy, visor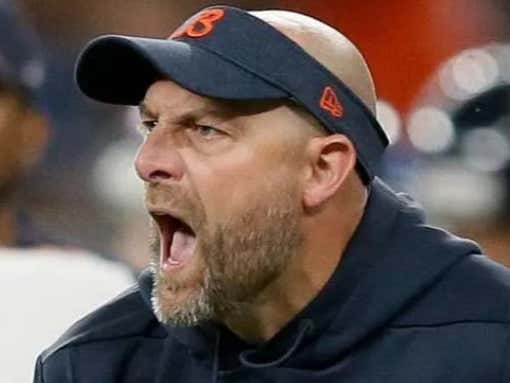 Advantage: There are no winners here. You can't write on a laminated play sheet with a pencil and bald men should not wear visors.
Best current player
Both MAC-tion studs are on the injury report, of course. As much as we love former Huskie Kenny Golladay…
Advantage: Bears
Final determinator
A barely relevant personal story.
My buddy Wheels and I went to the Bears-Lions game the day after Christmas 1993. The Bears were 7-7 and needed to win that game and the next week against the Rams to have any shot of making the playoffs. And, they caught a break because Barry Sanders was injured and didn't play.
It was really, really, ridiculously cold. The PA announcer would periodically give the temperature, and at one point he reported it was the all-time record low at any Bears game of minus-13 degrees. We booed. We each had several cans of quality Old Style Light hidden in our jackets, and when we pulled them out to drink them, they were frozen solid. Not like when you open a beer and some of it is slushy, no, these were frozen solid. Just exactly what were our coats even doing for us? At halftime we were going to walk around to try to warm up and we struggled to even stand up because our legs had frozen in place. Knowing Wheels, he just pissed himself to loosen his up.
Tim Worley, of all people, scored a first half touchdown. The Bears took a 14-13 lead in the fourth on a Jim Harbaugh one yard TD run. And then Erik Kramer threw a TD pass to fullback Ty Hallock for the 20-14 lead. Harbaugh's "Captain Comeback" shit didn't come close and Dave Wannstedt's first season as Bears' coach was effectively over.
Don't believe me? Well, here's Chris Berman with the highlights.
After the game I just wanted to go home, but Wheels always hung out by the players' gate after games to try to get autographs. Nobody was going to stop on the coldest goddamned day of the year, but we went. I remember Lomas Brown being enormous, but what I really remember is that Trace Armstrong's wife was pretty hot.
That's it. That's the whole story. I didn't say it was a good one.
Advantage: Lions
Anyway, when you add it all up, it all points to Sunday's result being Bears 24, Lions 21.
You can't argue with science.

Our third podcast of the week went up last night. Sam Fels and I kicked the Cubs around for a while.

Also up this week are the Bears season preview with Mike Pusateri and "Mike and Andy Reminisce About Some Crap" with Mike Donohue which starts with Vince Evans and Bob Avellini and then goes…wherever.
If you haven't subscribed yet, you can do that right here.