Discover more from Pointless Exercise
The only newsletter you'll ever need...(about the Cubs and the Bears and all kinds of other cool stuff.)
MLB Playoffs: Let's Cub it up!
Somebody's got to win this damned thing, might as well be the Cubs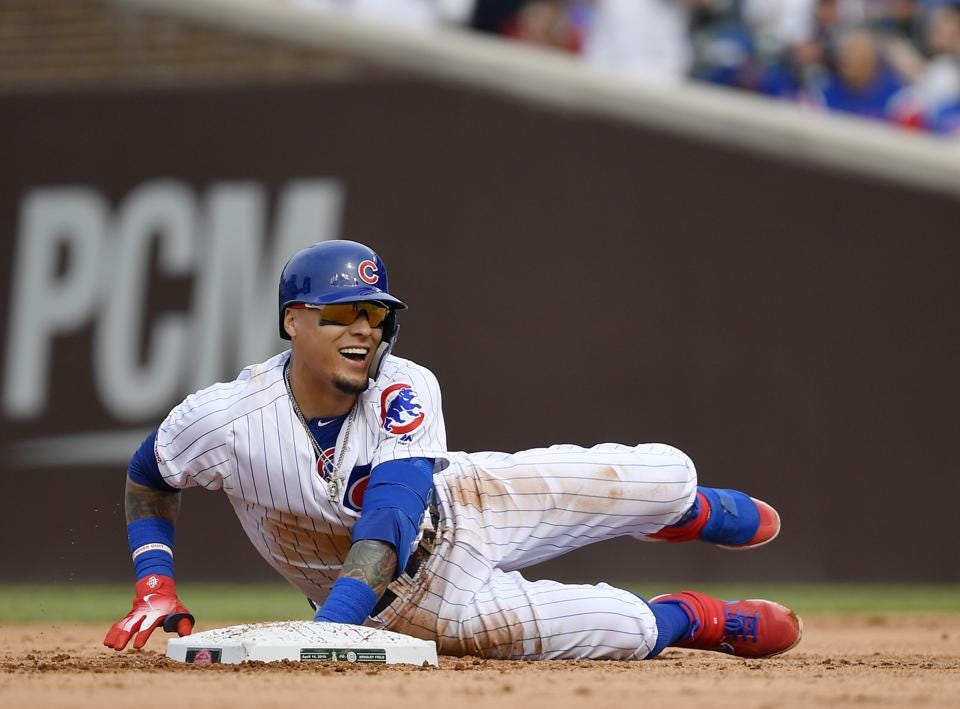 In a normal season (and this is not that) by the time you get to the playoffs you have a pretty good idea who's good (usually the Dodgers) and who isn't (usually the Twins). Even then the tired old cliche is that everything starts over when the postseason starts.
Cliches tend to be true, that's how they stick around long enough to become cliches.
And this year, we're in uncharted territory. We've never had a season this short, so who knows how that will impact the playoffs? One thing we do know is that there are a whole bunch of Cubs hoping it's absolutely true.
In a season in which the Cubs figured out their bullpen on the fly—they went from the worst early in the season to one of the better ones by the end—and have two and a half starting pitchers, if the offensive players could just play like their normal selves (well, maybe not Jason Heyward…he should continue to play like he did in the irregular season), the Cubs aren't just good enough to advance a round, they could very well be good enough to be around long enough to see if they can be the team the Dodgers inexplicably lose to in the playoffs this year.
Two games can't tell you much, but Saturday and Sunday gave us a tease of Kris Bryant doing Kris Bryant things. The effortless swing that sends a ball skyward and it..just..keeps...going. He even got mad and swore at morons like you (not me, I'm sure he meant you) for doubting him. It's folly to watch a team's offensive stars suck all season and expect them to be better when things are even more important. But you know what? We've never been through any of this before.
Is it so crazy to think the track records of Bryant, Javy Baez and Anthony Rizzo should be a more reliable indicator of what they'll do in the playoffs than two months of trying to avoid breathing on each other and still trying to play baseball were?
Uh…probably. Never mind.
But, the fact remains, some of the really good players who struggled this year (and there were lots of them) are going to say, "Fuck this," and get it going in the playoffs. And you know what? It might as well be the ones on the team we actually like.
No team handled pandemic ball better than the Cubs. They managed to get through the whole regular season without a positive test. They brought their own energy to every game, and annoyed every team they played (which was a bonus). They got off to a hot start and they spent all but one day in first place. And, they did it without their best offensive players playing like it.
The Marlins are a largely anonymous bunch because their owner (well, the most famous guy in the ownership group) threw every good player on their roster overboard three years ago. They have a lot of live arms, and a really inconsistent offense. Nobody really knows who they are, and they very nearly ended the entire MLB season before it even really got started. If any team deserves to spend two days getting their asses kicked and then sent home its…the Cardinals…but after them it's the Marlins.
So the Cubs should do that.
This is the kind of team that benefits the most from a two out of three first round. The longer the series, the less chance the Marlins would have. So you can lament the fact that the Cubs drew them, but you shouldn't. Other than the Brewers, there's no better team to get in the National League. The Cubs should dispatch them with alacrity and move on to see who survives the Barves and Reds.
If they don't, it'll be their own damned fault.
The Cubs spent the last couple weeks of the season tamping down everybody's expectations of them by refusing to score. Maybe it was just a long con? Because in a weekend series that the White Sox really wanted to win, the Cubs suddenly looked, at the end of the season, like the team they were at the beginning of it.
Yes, that could well be an illusion. In fact, it probably is.
But, the one thing we can be sure of in this strange 2020 season (and terrible year), something really weird is going to happen in these playoffs. It might as well be the Cubs.

The Cubs open at 1 p.m. local time on Wednesday, and the announcers are going to be Boog Sciambi and ChipperJones. I always like to think that Chipper's name is ChipperJones with no space in between because Shawon Dunston always says it that way. Like it's one word, "Chipperjones." Boog's good, Chipperjones is fine, and the on-field reporter is…oh, wait, this can't be right. Jesse Rogers? Oh, bullshit.
It does seem weird that the Cubs are playing an early afternoon game, right? I mean, usually TV loves the Cubs and can't get enough of them. But ABC/ESPN also has the Yankees and Dodgers on Wednesday. I guess that's it. I prefer to think that it's been so long since ABC did baseball that they just forgot that Wrigley Field has lights now.

It would be stupid to treat these recklessly expanded playoffs like an NCAA Tournament bracket, right? I mean, since the Cubs are the three seed, I would have liked to have seen MLB cut the number of playoff teams down, say, to, oh, I don't know, maybe three in each league?
But anyway, what's the sense in going out on a limb and picking these series, many of which are basically coin flips, right? I mean, that would be dumb.
I hear you. Let's do it!
National League
(8) Brewers v. (1) Dodgers
(ESPN) Announcers: Karl Ravech's toupee, Eduardo Perez (Muppet voice), Tim Kurkjian (looks like he got his quarantine haircut with a lawn mower) and Alden Gonzalez (I have no idea who that is)
The Brewers are the worst team in the playoffs in either league. It's indisputable. They have a losing record. They needed the Phillies and Giants to choke like dogs the final weekend to get in, and they got no-hit by Alec Mills. Remember that was a thing that happend? And, they're playing the undisputed best team in baseball in the first round. Yet, you could make a case that they could…
You know what? You really can't.
Dodgers in one
(7) Reds v. (2) Barves
(ESPN) Announcers: Matt Vasgersian (still not asking David Ross about Kyle Schwarber), Alex Rodriguez (still sniffing closed salsa jars), Buster Olney (still a dick) and Kiley McDaniel (who?)

The Reds are the most feared team in the NL bracket because of their vaunted starting pitching. I mean, why not? Trevor Bauer started cheating by rubbing pine tar or meth or snot or something on the ball and he's Boob Nightengale's choice for NL Cy Young. And, Luis Castillo went 4-1 in September (granted he beat Pissburgh twice, the Brewers once and got lit up by the Twins in his last start). And Sonny Gray was awesome down the stretch. Easily the best 1-3, 8.79 ERA pitching I've ever seen over a guy's final four starts. And that offense! Whoo, they were fourth in the league with 90 homers. And, they scored the third fewest runs at 4.05 per game.
Wait, why are people supposed to be afraid of the Reds?
The Barves have a real offense. They scored 348 runs, just one fewer than the Dodgers who led the league. They scored 105 more runs than the Reds did. Now, granted, their starting rotation is Max Fried and…nothing. They gave up three quarters of a run more per game than the Reds did. But last I checked, you can't score three quarters of a run, so what does that matter?
Barves in three.
(5) Cardinals v. (4) Padres
(ESPN) Announcers: Tom Hart (He and his wife solve murders in California with their trusty dog Freeway and their butler, Max), Rick Sutcliffe (still asking if you've heard about what George Clooney is doing these days), and Pedro Gomez (still demanding to see Barry Bonds' pee).
The Padres were the darlings of baseball for a fairly long stretch in the regular season. They somehow hit grand slams against the Rangers like 20 games in a row. They have fun young players, including a bona fide superstar in Fernando Tatis Jr. (nearly as good as James Shields), and as good as he was this year, Manny Machado was even more productive. They made a flurry of trade deadline deals to reinforce their roster and then, their projected game one and two starters, Dinelson Lamet and Mike Clevinger both came down with sore arms and nobody's sure who is going to start when. That's not ideal.
You know what is ideal? The Cardinals can't hit. Their .371 slugging was worse than everybody but the Pirates. Paul Goldschmidt's the only guy on their team who can hit at all. Remember when Brad Miller was tearing it up? Surprise. It didn't last. He hit .094/.216/.156 over his final 13 games, and .145/.253/.263 in his last 27.
Padres in two
(6) Marlins v. (3) Cubs
(ABC) Announcers: Boog Sciambi (looks very much like Syndrome from The Incredibles)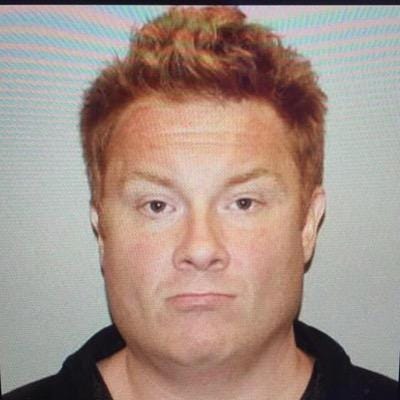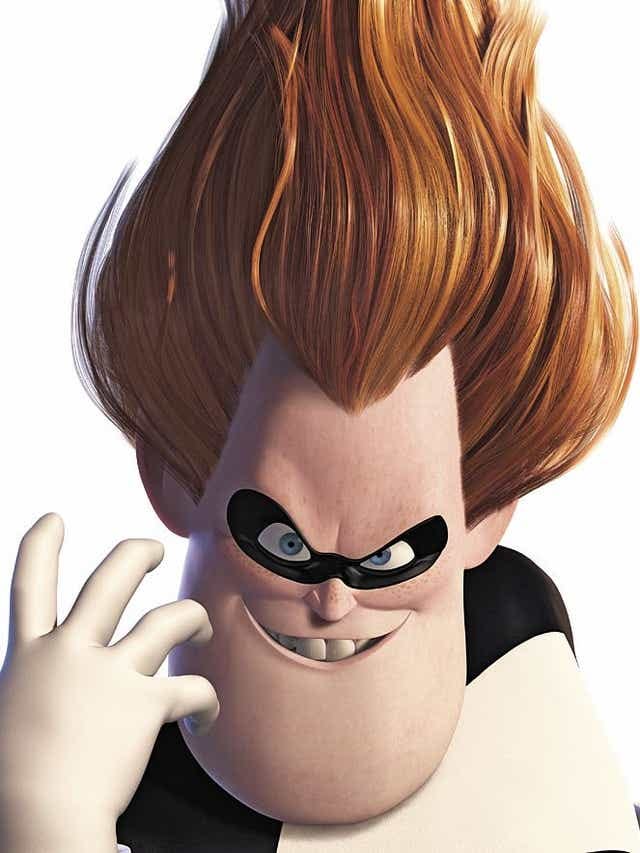 ChipperJones and…(sigh) Jesse.
This might be the last go around for the core of the Cubs teams that changed it all (though most will probably be back next year, but they can't assume that), and doesn't it seem like they have one more run in them? (Though, come to think of it, they might literally only have one run left in them.) They have a good matchup, they somehow now have a bullpen built to deal with series with no off days and if just a couple of their guys finally heat up, this shouldn't be much of a problem.
Then again, they're the Cubs, and everything's a problem.
But not this. Seriously.
Cubs in two.
American League
(Some announcing teams change from game one to game two, but I ain't got time for that, so you're just getting the game one announcers. It's the AL, I mean, really, who cares?)
(8) Blue Jays v. (1) Rays
(TBS) Rich Waltz (just spent two months trapped in a booth with Todd Hollandsworth), Jimmy Rollins (would like you to forget that he ever played for the White Sox, please)

The Jays just had to spend their summer in Buffalo and the Rays are getting really tired of all your clever jokes about how they were built for pandemic ball because they never have any fans at their games anyway. Toronto/Buffalo/whatever is a fun team full of the kids of big leaguers like Vladimir Guerrero Jr., Cavan Biggio (Cavan's not a name, Craiggers), Bo Bichette and…Travis Shaw? Oh, come on, Travis Shaw doesn't count, does he? He's not young or fun. Screw that guy. And, of course they are led by the real 2015 NL Rookie of the Year, Randal Grichuk. He's still not that good. But Teoscar Hernandez is. Oh, and their DH is named Rowdy. How can you not like that?
The Rays were the best team in the American League all year. They won 40 games. Blake Snell is awesome, and Tyler Glasnow is really good. Austin Meadows is a really good player (Pissburgh traded Glasnow and Meadows for Chris Archer—yeah, that never made sense), and he was hurt and/or bad all year and they still rolled teams. They have guys named Ji-Man Choi, Yandy Diaz and Yoshi Tsutsugo. Choi and Yandy are good, and both are trying to come back from recent hamstring injuries. Meadows might not play at all. Seems like the Rays are vulnerable, right?
They won the regular series over Bufforonto 6-4. And they were so confident in their offense they just gave the Cubs the awesome Jose Martinez. Like they didn't even need him!
Their pitching's just better, too.
Rays in three.
(7) White Sox v. (2) Athletics
(ESPN) Dave Flemming (the extra m is for mayonnaise) and Jessica Mendoza* (oh, Sox fans are going to love this)
* I've always liked Jessica, and would have no problem if she was doing the Cubs' games instead of Chipperjones.
The Sox were riding high for much of the summer, hammering all comers. Well, hammering the Royals, Tigers and Pirates, at least. But they lost eight of nine to end the season and fell from the top seed to the seventh. Now they get the A's, on the road where they'll face a bunch of ex-Sox (though, not James Shields thank goodness for that). The A's are a really good team. They have a deep pitching staff, but they are just middle of the road on offense, even with Tony Kemp and Tommy LaStella playing second base…seriously.
One thing they have going for them is that their closer, Liam Henriks is good and has the best squish face since Brewers' immortal Corey Hart.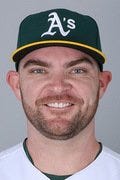 Now's when Hawk Harrelson would relish the fact that "Billy Beane's shit never works in the playoffs." As dumb as that is, well, it's kinda been true.
White Sox in three.
(6) Astros v. (3) Twins
(ESPN) Announcers: Ravech, Perez, and Kurkjian
The fighting Dustbags were disgraced in the offseason when found to be proven cheaters, they lost their best starting pitcher to the Yankees and their second best to Tommy John Disease, Jose Altuve can't hit without trash can banging I guess, and they finished with a losing record. They only finished two games better than Seattke.
Their postseason punishment for all of that is a matchup with a team that has incredibly lost 16 straight playoff games. The Cubs once lost nine straight (Jake Arrieta and Kyle Schwarber took care of that shit one night in Pissburgh), but 16? Holy crap.
The Twins seem like they're pretty good, but they're going to start Rich Hill and Kenta Maeda (and to be fair, the very good Jose Berrios—has anyone mentioned he and Javy Baez married sisters?) in playoff games.
But we know how this is going to go. The Astros will win game one. And they'll have a six run lead in game two, and Dusty will leave his starting pitcher in to try to finish the game after already throwing 140 pitches and they'll give up seven and lose, and then they'll take an early lead in game three so the announcers can talk about how resilient they are and they'll still end up losing 10-3.
Twins in three. Dude.
(5) Yankees v. (4) Indians
(ESPN) Announcers: Vasgersian, A-Rod, Busty
This is the problem with announcers being able to do these early games from the studio. Why should we get stuck with A-Rod every damned night? I'm rooting for this to go three games just to make sure he doesn't get game two of the Cubs and Marlins.
The Indians can really pitch, but they can't hit. Unless Jose Ramirez hits four homers a game they can't hang with the Yankees even if they pitch well. That's what the Cleveland Dolans get for being cheap and paying just enough to be playoff contenders and not enough to actually win anything. That sounds a lot like the long term plan on the north side of Chicago, too.
Yankees in three.
So there you have it. Eight picks, all scientifically quantifiable and guaranteed to be mostly wrong.

Haven't had enough? Even if you have, check out the new podcast, Sam Fels and I preview the playoffs and give you even more permission to dare to dream on the Cubs.