Discover more from Pointless Exercise
The only newsletter you'll ever need...(about the Cubs and the Bears and all kinds of other cool stuff.)
Nobody should ever have to spend five days in Missouri
Eloy got caught in a net, Yadi's got the 'rona and our new pod is up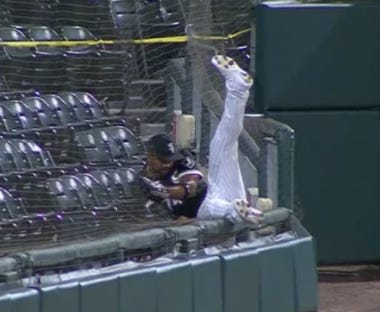 The Cubs had a very forgetful night in Kansas City, well, except for Bernie Lomax.
And it was easy to be in a bad mood, especially when you saw that Christian Yelich finally hit his second homer of the season. But then, well, we saw it and…
"Jimenez is in the net!" is the new "Havlicek stole the ball!"
Somehow, Eloy went from a routine play in left, to missing the ball as it landed just fair to getting caught in the netting down the left field line and then, just laying there for a while. Maybe he thought it was a hammock?
Let's all remember this the next time some Sox fan mope mouths off about our large adult son in left field.

The Cubs are in St. Louis for a three game series with the Cardinals, and they really shouldn't be there. The Cardinals have been sidelined since last Friday due to a casino visit related* COVID-19 outbreak.
* "allegedly", but come on
Thirteen members of their organization tested positive. Seven of them are players, and it includes Yadi Molina, giving long-awaited definitive proof that awful neck tattoos do not prevent the virus. Paul DeJong also tested positive, which means the Cardinals will call up some other slappy, immobile, moderately talented 30 year old rookie shortstop who will hit four homers this weekend.
Carlos Martinez is also on the IL but the team won't say why. Oh, and there's one player who tested positive who won't allow the team to release his name. Hmmm.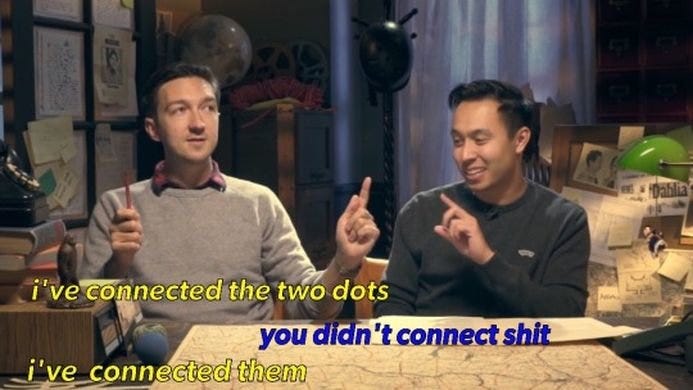 The Cardinals haven't played a home game since July 26, and nobody's been in the visitor's clubhouse since the Pirates were that day. Pissburgh then went to Chicago to play the Cubs and they didn't seem to be shedding anything but terribleness. So the stadium and clubhouse are probably fine, and the Cardinals players have been tested incessantly, so it should be all good for the Cubs, right?
Well, no, actually. They have to be in Missouri for three more days, and I'm sure the Chamber of Commerce is busy touting it as "The Number Three Coronavirus Hot Spot in the Nation!"
Congratulations?
We're supposed to feel sorry for St. Louis because MLB just issued a list of the schedule adjustments necessitated by the outbreaks on the Cardinals and Marlins, and St. Louis has to play five doubleheaders to help make up for the seven games they have missed. Yes, boo hoo, indeed.
The Cubs home game Thursday has been moved from a 3:05 start to 7:15, because heaven forbid they play a day game.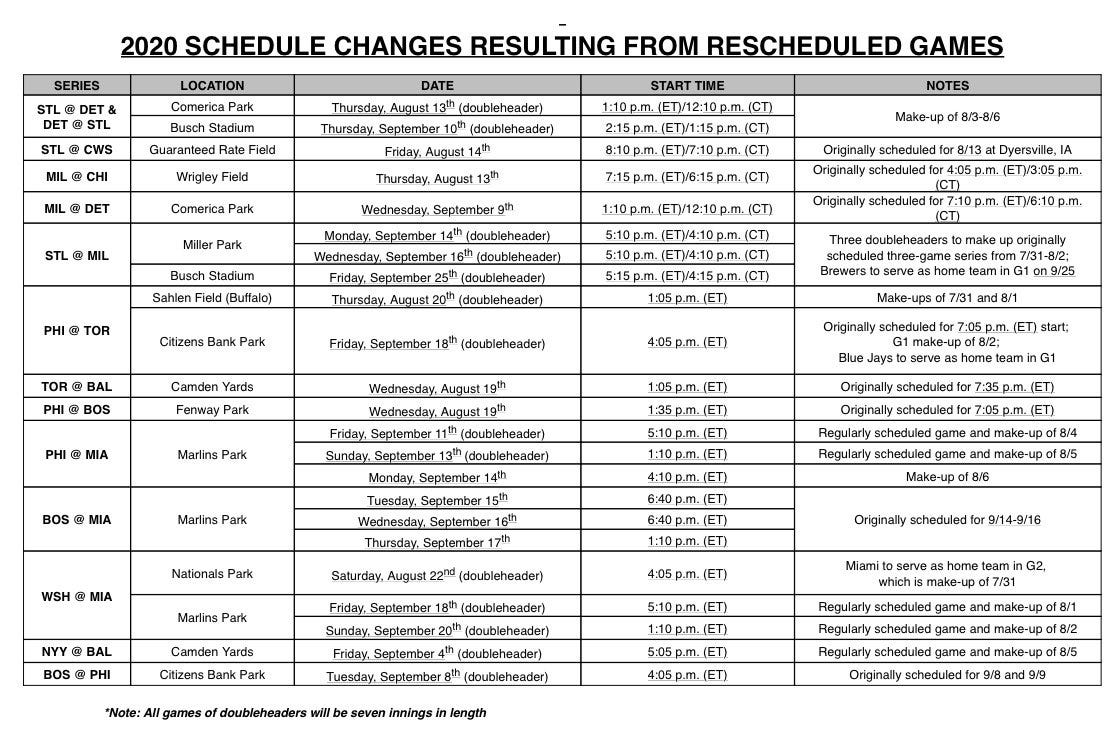 They'll play 55 games in 52 days, and look at what our old friend Bo(o)b Nightengale was concerned about when he heard that Yadi attained the 'rona.
Why in the world would the Cardinals have wanted to let Yadi catch virtually every game? He's 37, he's had one productive half season offensively in the last four years and he will now have missed significant parts of the last four seasons due to injury or illness. Look, I know their other catcher, Matt Wieters, isn't exactly Josh Phegley, but he's not so bad you just keep rolling out the lumpy, desiccating husk of Yadier Molina every day.
Then again, the Cardinals have an actual energy vampire managing the team, so I guess anything's possible.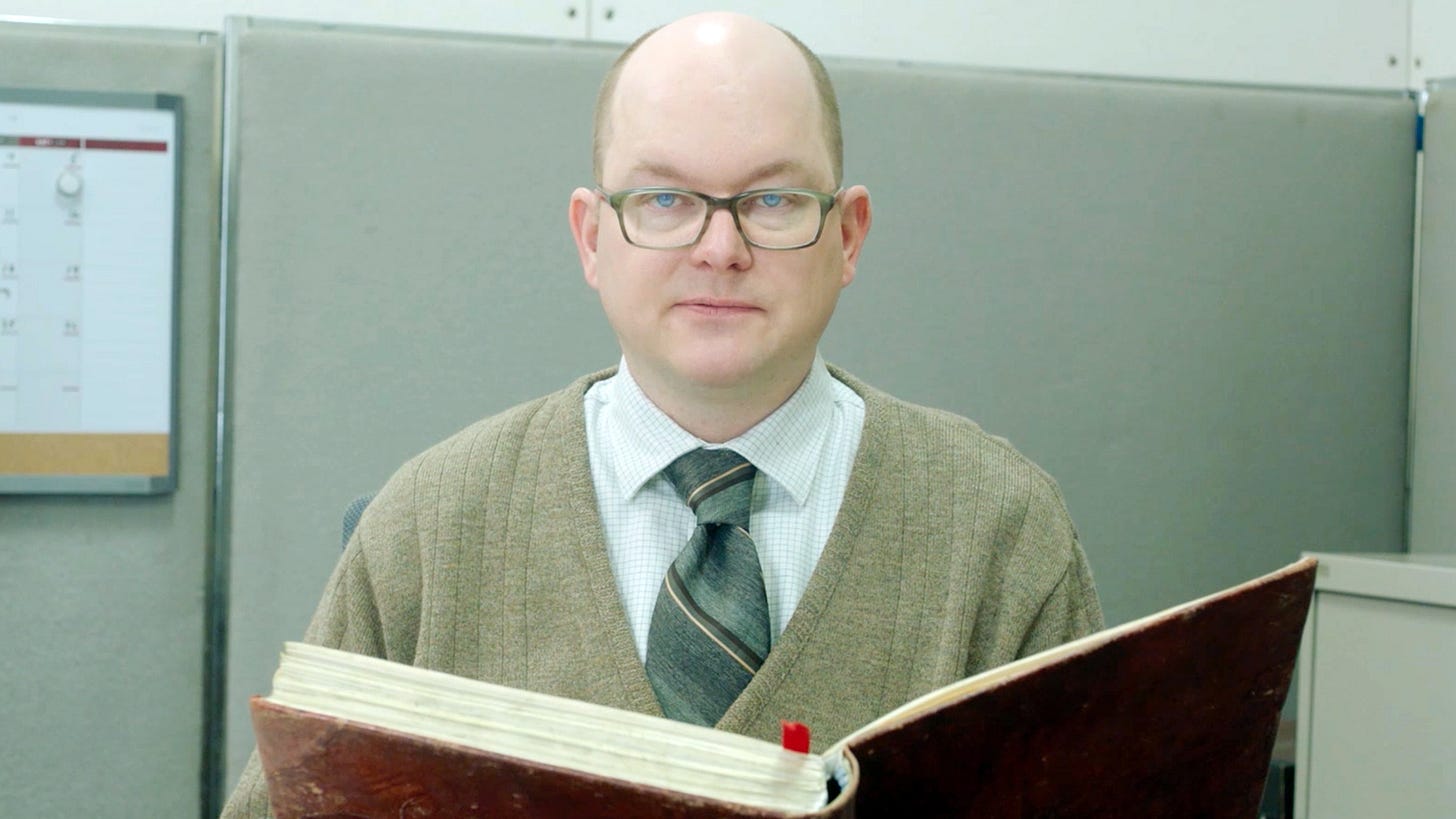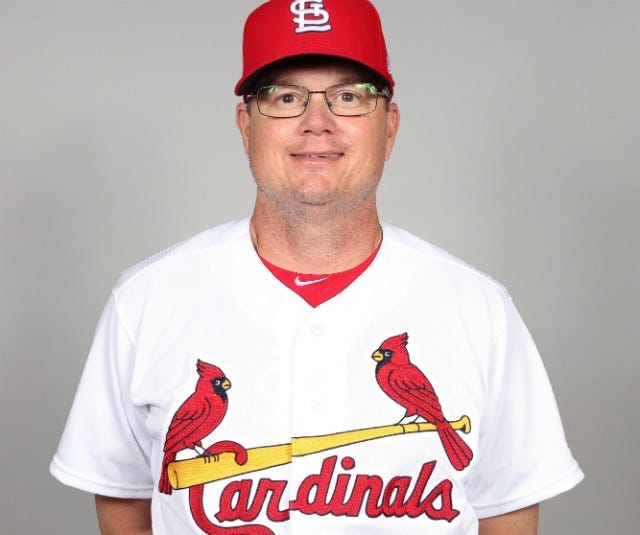 Did you guys know that Mike Shildt has hair? I'm as surprised as you.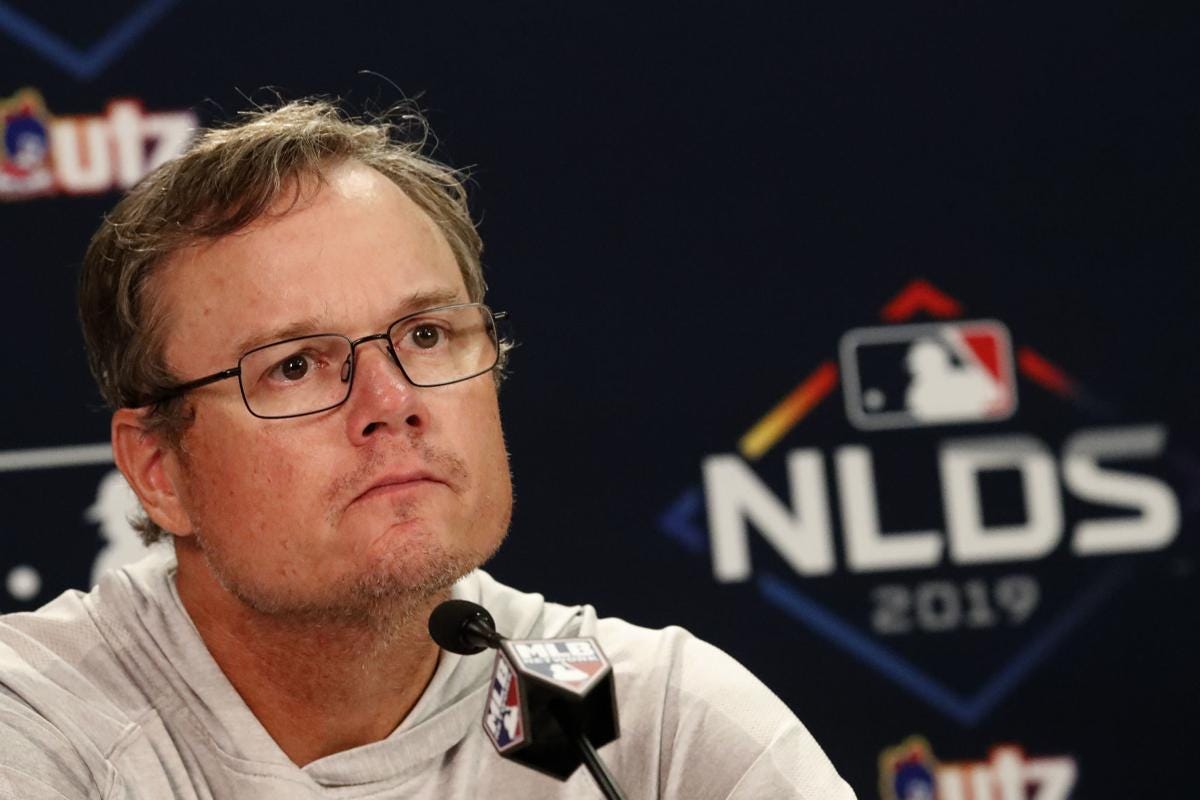 But, still…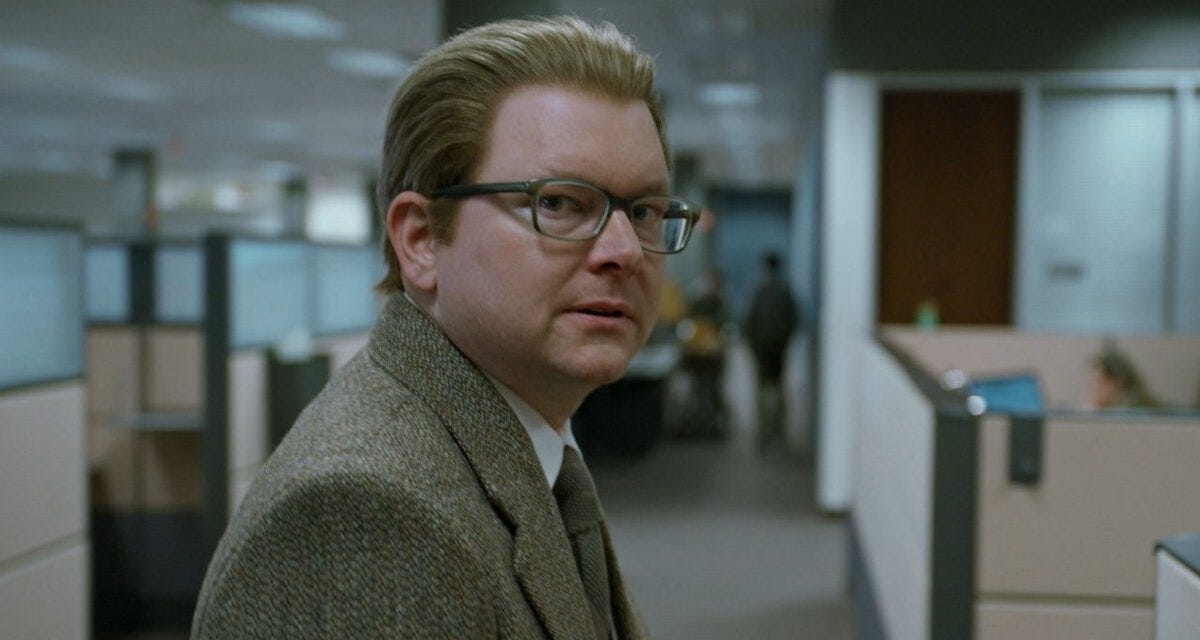 A new edition of the podcast is up. Sam, Kyle and I play America's favorite new game, "Good Sh*t or Bull Sh*t?" We also try to figure out just what that Mark Grace stuff was this week.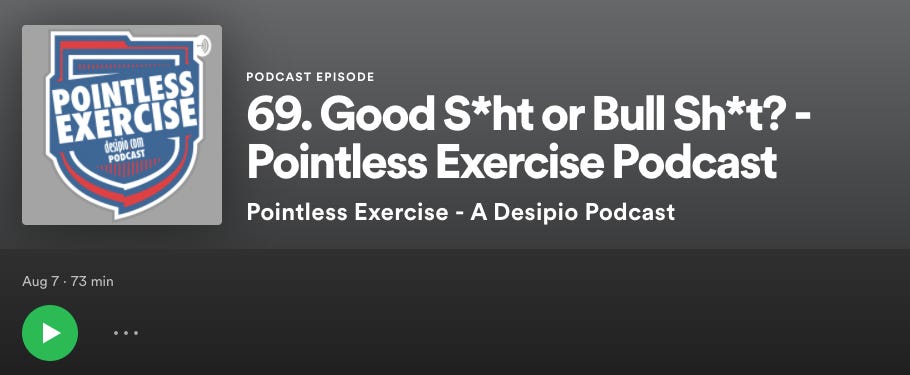 You can subscribe to the podcast here or on Apple Podcasts or whatever other podcast thingy you use. Or, you can click on the banner above and it'll open up in Spotify. God, I hope Bill Simmons doesn't get any money when we do that.