Discover more from Pointless Exercise
The only newsletter you'll ever need...(about the Cubs and the Bears and all kinds of other cool stuff.)
Return of The Genius? It's just dumb enough to not work, at all.
Some ideas are so terrible they have to happen. This is one of them.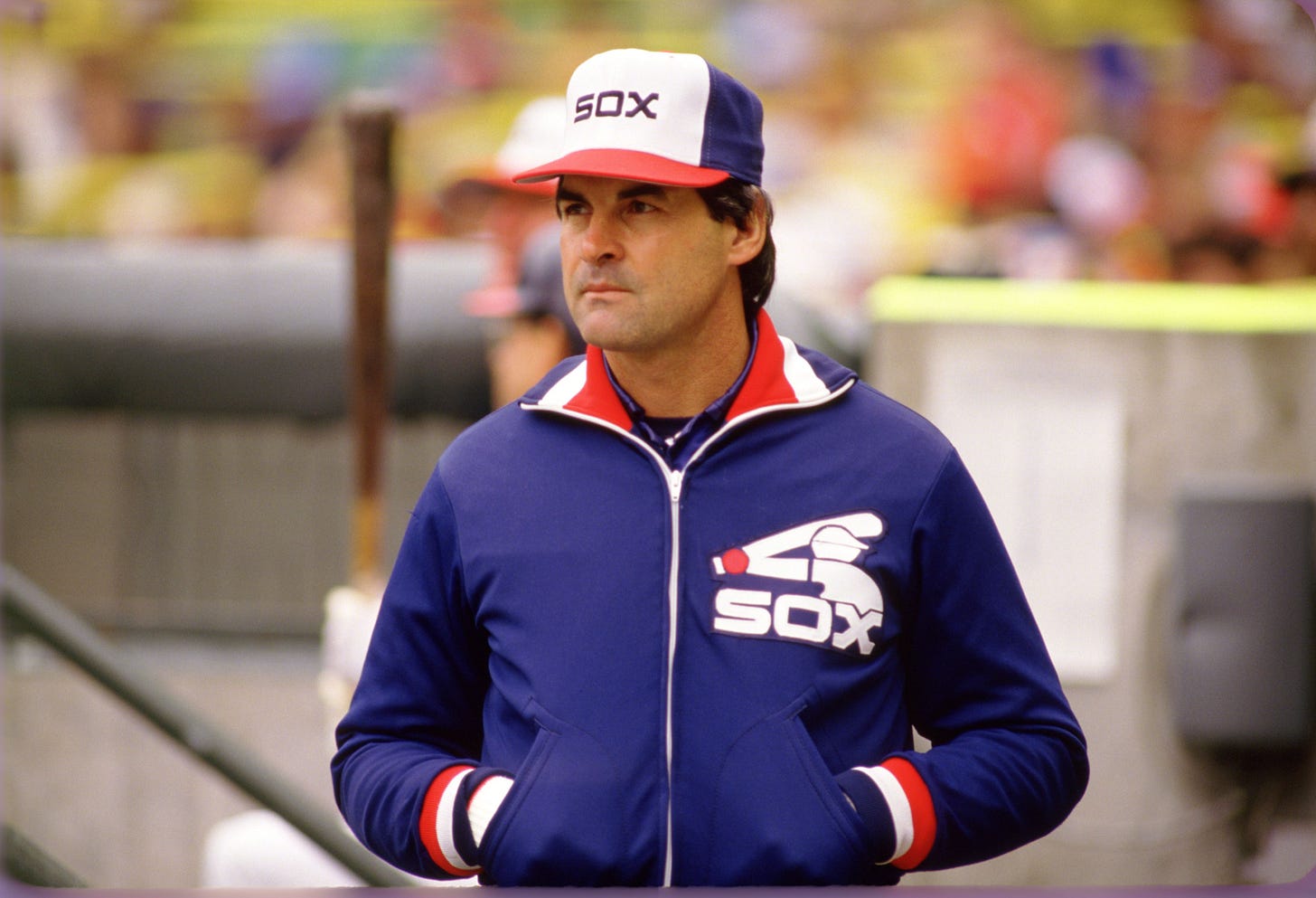 The White Sox firing Rick(y) Renteria this week wasn't a real shock. There exists in sports this bullshit concept that some managers or head coaches are "point a to point b" guys, and they can't get you to the mythical point c, which apparently is a championship. I mean, it starts with a "c" so I guess it tracks.
I mean, I'd be more likely to believe that if Ned Yost hadn't managed a team to a world championship.
Regardless, the Cubs canned Rick when their team was ready to start contending, and the Sox actually let him stick around long enough to manage in, and lose a playoff series. This time, instead of answering his door and finding Jed Hoyer standing there like he was in some terrible romantic comedy, "I'm just a boy, standing in front of another boy asking him to not manage our baseball team anymore," Ricky got the news from Rick Hahn, presumably in person, while wearing a mask.
The Sox have a wealth of alleged talent, and did well playing in empty parks during the strange pandemic season. We'll see how they fare next season when crowds are back to normal and there are 12,000 or so Sox fans wandering in and out of the Craft Kave (75 beers and six of them aren't IPAs) and trying to figure out where the churro guy is.
The job is attractive, and the Sox were immediately linked to a pair of recently disgraced guys who spent 2020 on baseball's version of the Isle of Elba. AJ Hinch and Alex Cora were both suspended for their role in the Astros sign stealing scandal, and were subsequently fired by the Astros and Red Sox respectively.
Cora seems likely to go back to the Red Sox. They didn't really replace him, they just told Ron Roenicke to hang out in the corner of the dugout until the season ended. It would be a real coup if Hahn could get Alex to change Sox. See what I did there? I'm the first guy to ever think of that joke.
But it seems more likely it will be Hinch. A lot is made of the Stanford connection (he has a degree from there in psychology) he shares with Kenny Williams. Then again, AJ's got a reputation as being kind of a prick. There were a lot of people around baseball who were overjoyed to see him embroiled in the sign stealing scandal. He insists he discouraged the players and coaches from doing it (sure), even to go so far as to destroy the monitor they were using on a couple of occasions. Maybe he's the guy who destroyed Sammy's boom box? His suspension has a warning in it that if he's ever caught doing "material damage to the game" again he'll be banned for life. Material damage? Like the time Chris Sale cut up the throwback jerseys?
So it seemed like an anti-climactic managerial search. But then our old pal dropped a Bo(o)b Bomb:
Oh, come on. This HAS to happen. It's been nearly a decade since we've had The Genius around to suck the fun out of the game. It just hasn't been the same without the former Cubs legend. Cubs? Yes, really: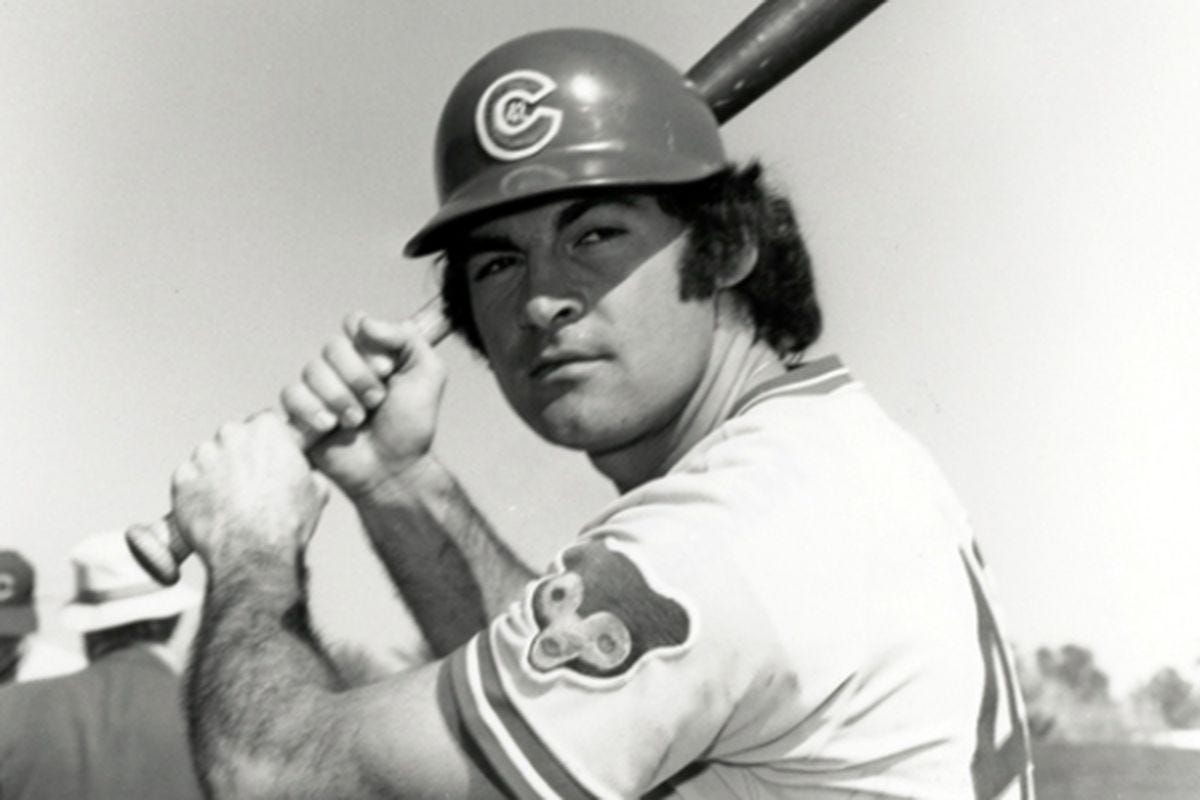 Tony was a key member of Whitey Lockman's 77-84 1973 Cubs. He pinch ran for Ron Santo in an April game against the Expos and scored the winning run when Rick Monday walked with the bases loaded in the bottom of the ninth.
Tony is 76 years old and hasn't managed since his Cardinals apparently won the 2011 World Series (I thought that one was cancelled). His "performance" in that World Series is best remembered by his struggles using the bullpen phone. No, really.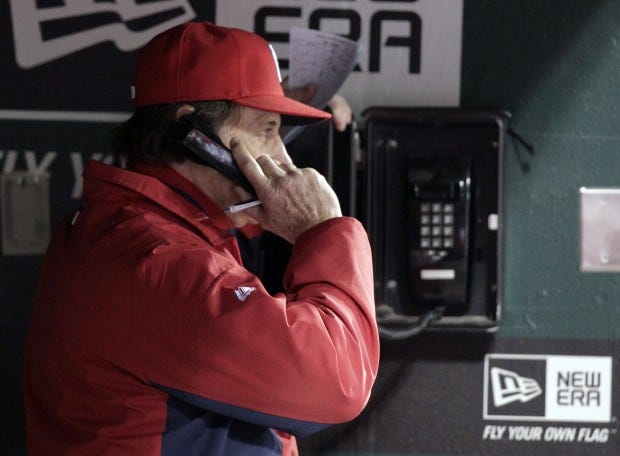 "Hello, it's Tony. Who? I'll ask. 'Guys, is there a Hugh Jass around here? Anybody got a Hugh Jass?' Wait. What? Make up your mind. Fine. 'Check that. Amanda Hugginkiss. I need Amanda Hugginkiss!'"
Tony took full responsibility for a series of phone errors in game five of that series, and he even wondered if he "slurred" while trying to communicate with the bullpen.
Now, how would that possibly happen?
Tony apparently was seen on several occasions at US Comiskular watching games this past season with Jerry Reinsdorf. The two remain close. And even though Jerry let Hawk Harrelson fire Tony in 1986, he regretted it almost immediately, helped Tony land a job that same season in Oakland, and has often lamented the firing. Well, that's probably something he could have addressed in 1996, not 24 years later.
The Sox formally asked permission from Tony's current employer, The Los Angeles Angels of the outskirts of Anaheim, to interview him for the job. I hope they don't ask Tony to drive. He might oversleep.
Key moments in that video. It opens with one of the police officers asking another if they should wake him up. Well, he's in an idling truck, in gear, at a red light, so…yes.
Tony, who is tired and "only" had two glasses of win, insists he's going to ace the field sobriety test. Spoiler alert: He does not.
He does however do very well when asked to recite (but not sing) the alphabet. He gets several of the letters right! There is no "I" in team, but there is in Tony's alphabet and it makes several appearances.
In the squad car after his arrest, Tony shows how far ahead of the game he is. "There's a difference between being asleep at the wheel and being passed out," he tells the officer. "I would challenge passed out." There weren't replay challenges in 2007, but Tony was using his anyway!
His breathalyzer results were .093 and .092, much higher than his 1971 batting average with the A's. He asks the technician, "Is that significant? What would be really high, for a number, that would get you really concerned?" Competitive to the end, you almost thought he was going to ask them to go out to his truck and bring in a couple more boxes of vino and he'd try to really light that machine up.
He tested negative for a glass eye and false teeth, but insisted a virus he caught before he got to Florida that spring, "affects my vertigo a little bit." You guessed it. Tony had COVID-19 twelve years early. He's basically patient zero.
What's concerning is that we know he has experience catching viruses twice. He had chicken pox as a kid, and then shingles in 2011. Though, you'd have hardly noticed.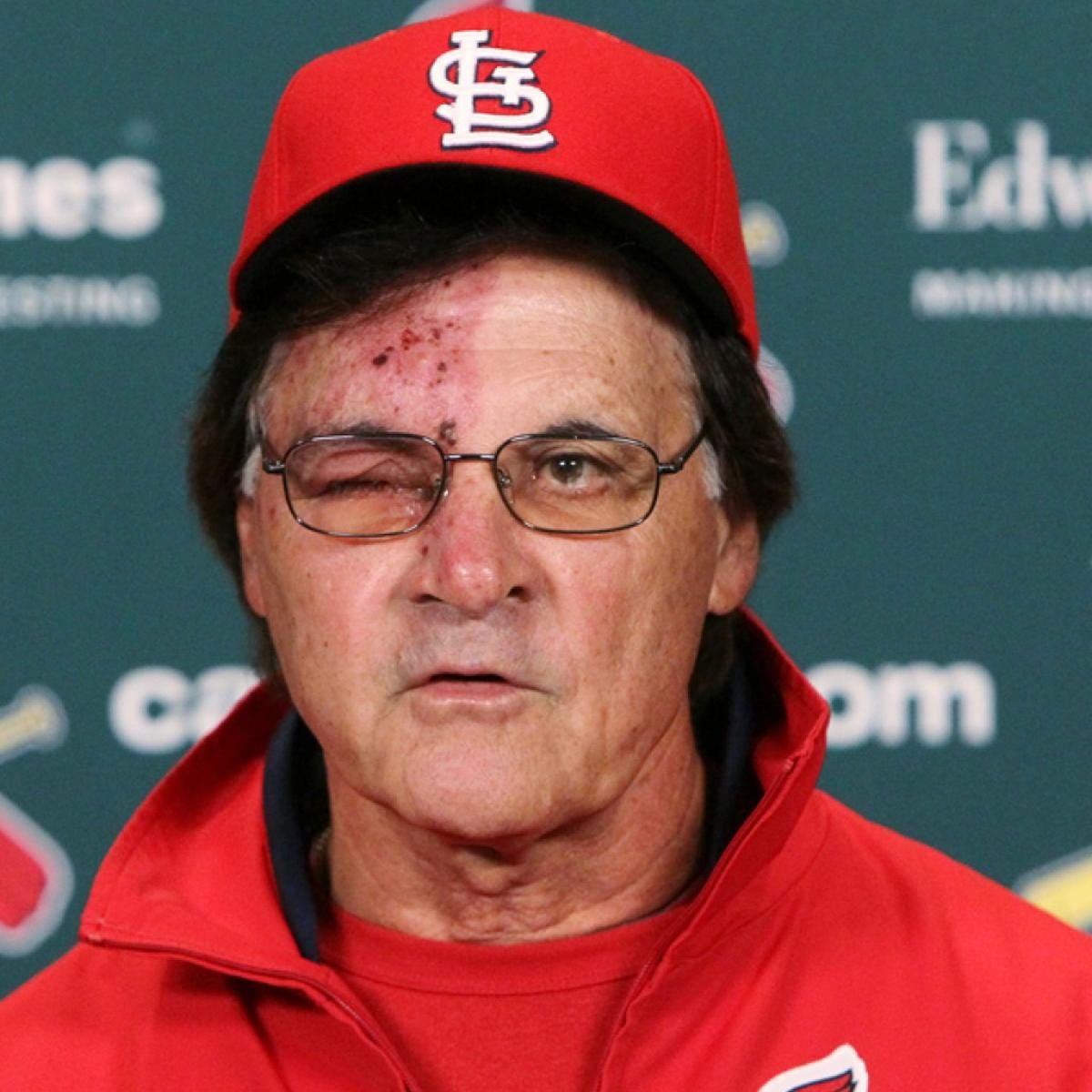 So how did Tony's name even come up for the Sox job? You don't suppose Hahn was trying to explain to Reinsdorf that while Cora and Hinch have been successful managers, that any team that hires them will have to face a lot of questions about their sign stealing, and Jerry said, "Sign stealing? Why that's a hell of an idea. I know just the guy for the job."

This week's "Remember This Crap" podcast looks back at the rich history of Bears-Panthers games (there isn't much) and so we also talk Tony LaRussa and Joe Morgan. Mike D. tells a story about being kicked off a flight, I talk about what it was like to work at a website with Joe (really) and we play two games. One where we try to decide who has worse hair than Dom Capers, and another where we try to guess who managed before and after Tony as his three managerial stops (so far.)