Discover more from Pointless Exercise
The only newsletter you'll ever need...(about the Cubs and the Bears and all kinds of other cool stuff.)
The Cubs do what they do best--disappoint when it really matters
They had a chance to make a statement, and true to their hapless brand, it was all wrong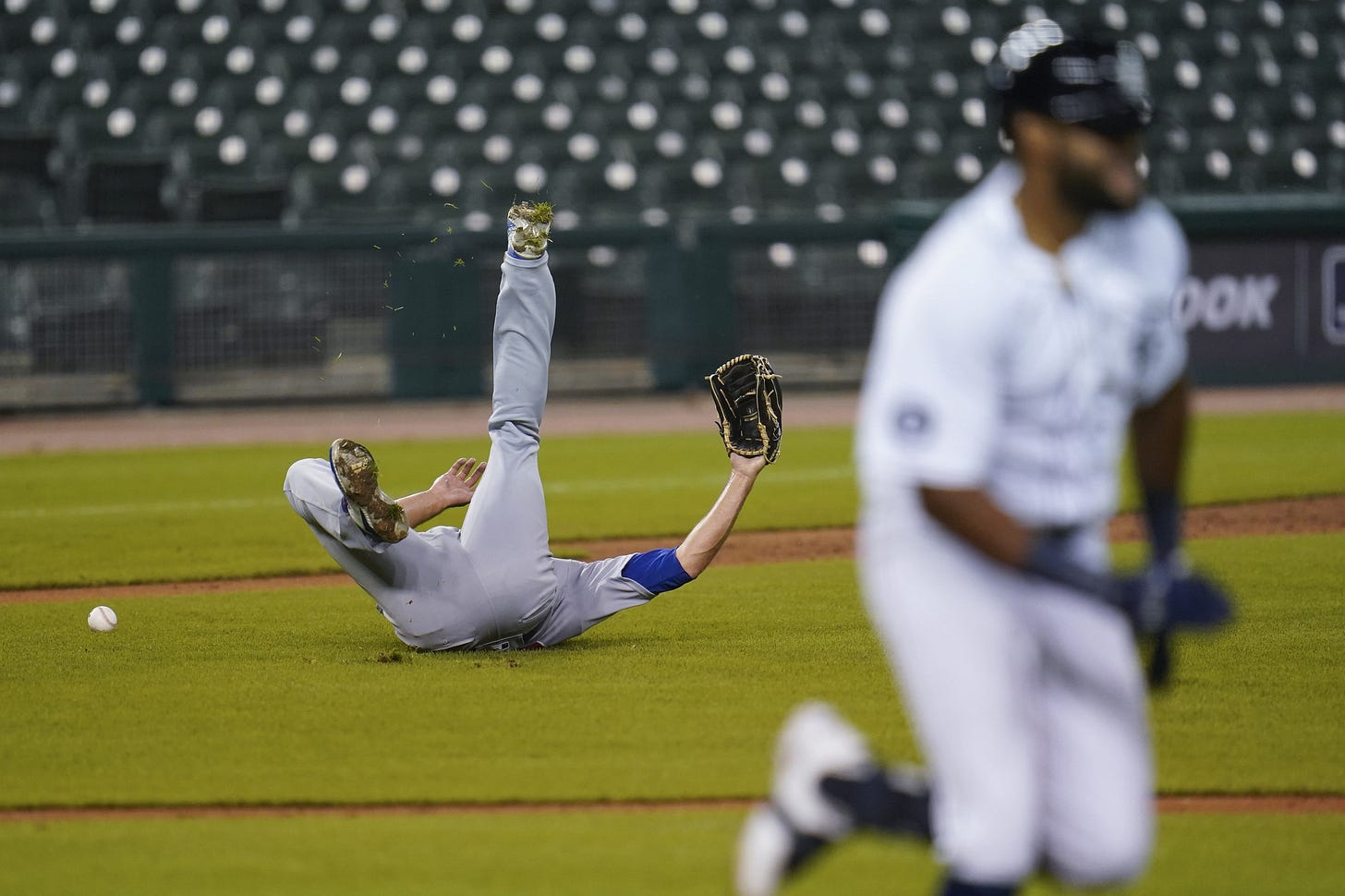 In life, you don't always get what you deserve. But last night, it's exactly what the Cubs did.
The sports day started with the Milwaukee Bucks refusing to play the fifth game of their first round playoff series with the Orlando Magic. As the soul-crushing cycle of police violence against blacks continues unabated, most recently right down the road just in Kenosha, 40 miles from their non-bubble home, the Bucks decided to take a very visible, very real stand.
It's not the first time members of that team have spoken out on this very issue, but tired of having their words fall on deaf ears they took a very drastic step. They didn't play. Try to ignore that.
And soon after, other teams decided they weren't going to play, either. The entire slate of NBA playoff games were cancelled. The WNBA cancelled all of their playoff games.
The Brewers were scheduled to take on the Reds last night, and our pal Bob Nightengale dialed up the one guy on the Brewers who just screams racial tolerance, Josh "Harder" and it was pretty apparent they were going to join the Bucks in not playing.
The Brewers, a team with a bunch of guys that look like a Foghat tribute band, figured it out in a matter of about an hour.
Then the Cubs announced that their lone African-American position player, Jason Heyward, had taken himself out of the lineup. It seemed like a precursor to the Cubs and Tigers cancelling their game, too. It made sense, Kenosha's basically as far from Chicago as it is Milwaukee, and the 17-year old arrested for killing two protestors on Tuesday night is from Antioch. So, the Cubs stepped up, right?
Right?
Well, no. We were supposed to believe that the Cubs played because Heyward urged them to. I have no doubt he did. That would have made them standing by him and refusing to play all the more meaningful. Instead, they didn't. They played.
Why?
Because they are in a pennant race in this half-assed season? So what? It's 60 games, two thirds of the league is in a pennant race.
They didn't want to add another makeup game to their schedule? Gee, what a sacrifice that would have been. True courage and leadership is declining to take a stand when it comes with a mild inconvenience, I guess.
During this run of rare on-field competence, the Cubs organization has still served up an inordinate amount of stuff that makes you cringe as you try to go about your fandom in recent years. The unctuous family that owns them has layered on indignity after indignity … the old man's Islamophobia, their shady politicking, their petty and frankly humiliating pettiness during the purchase of the team, their embrace of one domestic abuser and enabling of another, bringing in a barely ambulatory homophobe to try to jumpstart a bad offense, and on and on and on, we've been quick to draw a line between the players and the owners.
Last night there was no line. Heyward took a stand and the team as a whole decided to honor that by letting him do it alone. Of course he told them to play. He was telling them to make their own decision. And they did. Tellingly so.
Regardless of their reason for playing, they got what they deserved. The Tigers, a very poor baseball team, kicked the shit out of them for the second night in a row. This time the Cubs rallied in the ninth, but Anthony Rizzo missed a go-ahead homer by about four feet to the deepest part of that ludicrous park, and a road trip that was supposed to be the Cubs' chance to pile up some wins is off to a lousy start.
But you know what the second worst part of this whole thing is? They let Todd Ricketts off the hook.
Todd, a half-wit even by Ricketts standards, is the finance chairman of the Republican National Committee.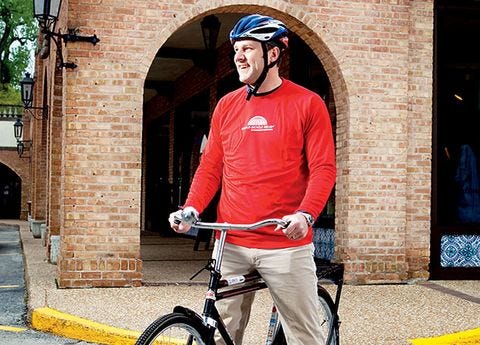 I mean, look at him. He looks like somebody taught Forrest Gump how to ride a bike. The only thing he's accomplished in his life was running a bike shop into the ground and almost getting away with the dumbest, laziest property tax fraud scheme of all time.
If the Cubs had done the decent thing and sat out last night, Todd would have had to explain that to Donald Trump during the convention. If anybody deserves to be screamed at by a glowing orange adolescent septuagenarian for something out of his control it's Todd.
Alas, the Cubs refusal to act meant Petey and Tommy and Toddy could all rest easy, too. This on a day when the Cubs continued their stupefying assertion that they are out of money by firing a bunch of scouts and player development people. Why not just fire the frauds behind their vaunted pitching infrastructure? How would any of us ever notice they were missing?
The worst part is that the Cubs did the exact same thing the Cardinals did last night. St. Louis' one black position player, old friend Dexter Fowler, sat out and they played. When you follow the same path as the Cardinals on the moral high ground, you have done it completely wrong.
Oh, and unlike the Cubs, the Cardinals actually completed their frantic ninth inning comeback against a terrible American League team.
On a night when so many athletes around the nation stood up for what they thought was right, the Cubs did what they do best. They wasted three and a half hours of everybody's time and accomplished nothing.