Discover more from Pointless Exercise
The only newsletter you'll ever need...(about the Cubs and the Bears and all kinds of other cool stuff.)
We're gonna need a ruling!
Baseball needs to declare requirements for "playoff eligibility" pronto

The Cubs unexpected four day vacation could have gotten off to a better start. Having to spend an entire day hanging out in a St. Louis hotel room when it was quickly becoming apparent that they were there for no good reason, was no way to spend a Friday, but at least by 5:30 p.m. they were on a plane to Chicago.
The Cubs now have three games with the Cardinals to make up between now and season's end, but that pales in comparison to the dilemma the Cardinals have, though at least Bob Nightengale is around to update them on the math.
I'm not sure who the #Pirstes are, but even they won't be playing the Cardinals this week.
Baseball needs to make a decision this week about how many of these games the Cardinals can really make up, and I know it could be a moving target because there's a non-zero chance that the Cardinals could be adding missed games to that total over the upcoming weekend when they're supposed to be playing the White Sox.
But the reality is that it's insane to ask them to make up 55 games in 46 days under the best of circumstances, it's also insane to ask their opponents to accommodate those make ups even under the best of circumstances—and, of course, these are far from the best of circumstances.
The fact of the matter is that not only will the Cardinals not be able to play 60 games, but it's now unlikely that the Cubs, Brewers, Tigers and Pirates can either.
MLB commissioner Tob Manford…wait, is that his name?
…OK, MLB commissioner Tob Manford has said that MLB knows not every team will be able to play all 60 games and they would use another, highly scientific way of determining who earns playoff spots.
This is the last time I explain the Tob Manford reference. From now on it goes on the pile of in-jokes with Seattke, the Barves, Tommy John Disease and the rest.
"We've got to be flexible on that," Manfred said. "Look, this is one of the reasons that we revisited the issue of the expanded playoffs. If it turns out that some guys play 60, some guys play 58, they have this new thing called winning percentage. We can sort that out."
But he said that on August 2. Eight days later, shit has gotten worse. Baseball is going to have to set a minimum number of games a team has to be able to complete to be eligible for the playoffs. It's basically going to have to be baseball's equivalent of NCAA football teams being "bowl eligible."
But even that can't be the end of it. Their has to be a penalty for teams who have entire series wiped out because of failed COVID-19 tests. So, let's say the playoff eligibility number is 54, meaning you can still make the playoffs if you only play 90% of your scheduled games (which is absurd—but so 2020.) What if you only can make up enough games to get 53, but the COVID cancellations on your schedule were because your opponents were source of the positives that caused the cancellations of the games you couldn't make up? Are you just screwed? Uh, probably.
And, the Marlins and Cardinals have thrown the schedules in the AL and NL Easts and Central into disarray, but so far (knock on wood if you're with me) the Wests haven't been impacted. What if they all can play 60 games, but the Reds or Brewers just barely get over the 54 game threshold. Say the Padres are 30-30, but the Brewers are 28-27. The two extra wins are just out the window? What if they both finish at .500? The team with the most games played would get in, right? Right?
How do we not know this? Nobody thought to figure this out months ago? We all knew it wasn't just possible, but it was probable.
Instead, as far as we know, a bunch of Cardinals can wander into a casino and lick the chips on a $2 blackjack table, risk the health of themselves and anybody they mouth breathe on (which is the official "Cardinal Way" of breathing), fuck up the schedules directly of five other teams (so far), and indirectly fuck up the schedules of every team in both leagues, then go 25-23 or something, and wander into the playoffs like nothing happened?
I get not wanting to assign blame for game postponements, but in a pandemic, if your team suffers an outbreak of that pandemic, there have to be consequences whether you followed the rules or not.
It could happen to any team. There are still six weeks left in the regular season and our country's pathetically selfish response to this virus has turned every place in it into a hot spot.
When I say set a minimum number of games for playoff eligibility, I do it knowing that the Cubs could continue to play at a pace that gives them the highest winning percentage in the National League and end up falling short of the minimum through no fault of their own, or some fault of their own. It's tempting to just set a limit that the Cardinals can't hit because that franchise is the worst and has been the worst forever. In doing so you might set a minimum that your favorite team falls short of, and you know what? That's the right way to do it!
The reason for the minimum is so that baseball doesn't try to cram a shitload of make up games into too few days risking illness and injury to players and foisting some truly shitty baseball on us fans. At the end of the season there are going to be more than a few teams who have checked out completely. If you're 12 games out of first and suddenly have three COVID makeup doubleheaders to play in your last week, and all you really want to do is finish the season, go home and not get sick. And that's how you're going to play. Think about how many pitchers are going to just get shut down when their teams are out of it, and that's on top of how many pitchers are going to be just, plain, hurt.
The Astros traded for Brooks Raley yesterday…or Chris Rusin (it's never mattered which one was which) because Dusty's bullpen had eight rookies and Ryan Pressley in it. And that's NOW, just imagine how bad it'll be later.
Although, if the Astros wanted to deal for a high upside reliever who just needs a little fine tuning, I'm sure Theo could try to interest them in a Dillon Maples. Actually, just tell Dusty that Rex Brothers was an R&B group from the '70s who used to tour with Earth, Wind and Fire and he'll urge whatever intern is currently GM of the Astros to work something out and "trade for them, dude."
Regardless, MLB needs to put out some actual minimum playoff requirements out ASAP. The Cardinals made their own beds and they're going to have to lie in them—and, apparently throw in them.
The Marlins are going to have a hard time making up all of their games, too. Tough shit. It's likely to happen to yet another team before this whole thing's over. And we haven't even factored in that rainouts are inevitable for some of these make-up games and doubleheaders.
You can't pretend to be all about the safety of your players and other personnel and still be hell bent to make up this many games. But you also can't let your playoffs include teams that can't make up this many games. It's a classic catch-22.
Catch-22 is also what happens when you hit 50 balls to Eloy Jimenez.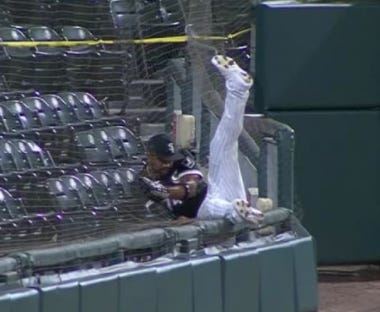 Indians starting pitcher Zach Plesac celebrated his win over the White Sox on Saturday by sneaking out of the team hotel, violating all common sense, team rules and league rules and hanging out with some of his buddies from Crown Point. We don't know what bar or restaurant these morons went to, but I have a feeling Zach just wanted to celebrate coming back to Chicago by getting an authentic Chicago slice.

The Cubs played a simulated game on Sunday and Craig Kimbrel got some work.
I wonder how many times he got to pitch to Albert Almora?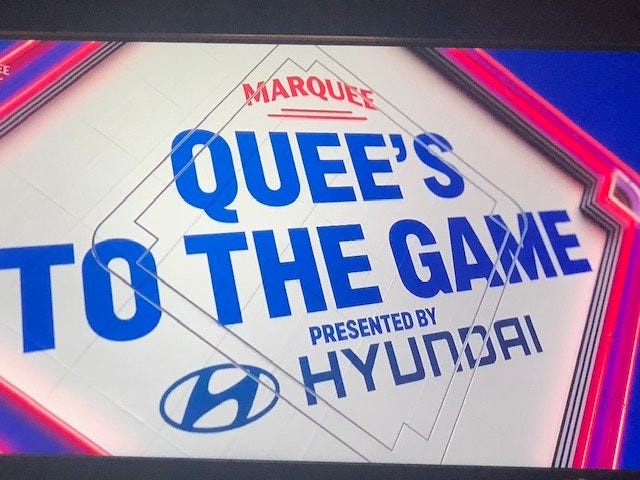 It's a big week for the Cubs, with two games in Cleveland (where they have won three games in a row—you might remember them, especially the last two) and then a four game series at home against the Brewers. Milwaukee will be coming off three games with the Twins. Minnesota has slumped lately, but should spend that series homering at will.
The Cubs shuffled their rotation around with Alec Mills being skipped (he got the bulk of the work for one of the sim teams yesterday), so it'll be Jon Lester and Kyle Hendricks in Cleveland, then Yu Darvish, Tyler Chatwood, Mills and Lester against the Brewers.
Chatwood got inexplicably hammered on Thursday night in Kansas City. Usually when the throws up a huge number it's because he's walking everybody. This time he just, plain, got hit. My Quee's to the Game for him against Milwaukee this week is to, "not do that."
It's all very scientific.