Discover more from Pointless Exercise
The only newsletter you'll ever need...(about the Cubs and the Bears and all kinds of other cool stuff.)
You didn't ask for it, but here's another Tweetbag!
Big...uh...Nick Foles, Marquee commercials and what have you missed?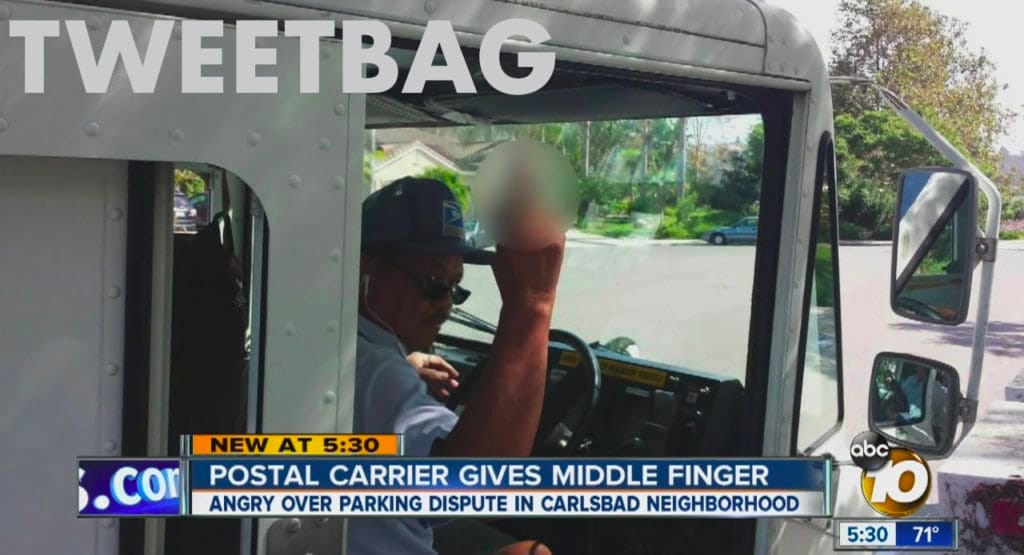 It's time for another Tweetbag, and this week's questions are extra fresh. Or something.
Just how good is Nick Foles anyway? What's he ever won? Who's he ever beaten in the playoffs? — Mitch T., Mentor, Ohio
Is Nick Foles a great quarterback? No. Is he a better quarterback than Mitch Trubisky? Well, yeah, but that list is like Nick's reputed biggest asset, it's long and somewhat distinguished.
The Bears got themselves into this position by making one of the worst draft-night decisions of all-time. It's not "trade your whole draft for Ricky Williams" bad, or "Stan Thomas or Todd Marinovich over Brett Favre" bad—well, maybe precisely that bad.
Ryan Pace doomed the next decade and a half of Bears' football by drafting Trubisky over Patrick Mahomes and Deshaun Watson. It's indefensible, and honestly, it's all anybody's going to remember about his tenure with the Bears. Well, that and the fact that he hired a team barber just so he can get his hair cut every goddamned day.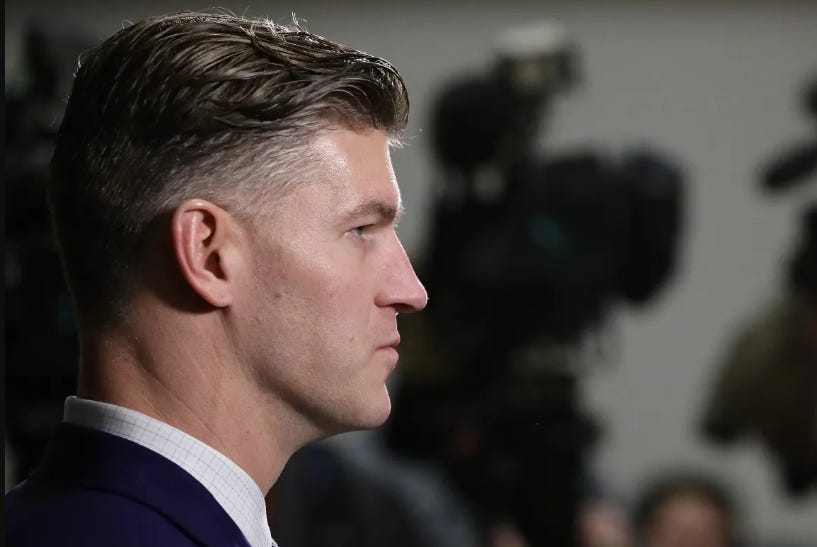 How many times the last two years did we stare glassy eyed at our TVs on fall Sundays and mutter, "if we just had a decent quarterback this team could win the Super Bowl?" Well, we said it a lot, and we're probably not right, but we think it's right.
That's what motivated Pace to trade a fourth round draft pick and for Foles and $15 million American dollars. Granted, those aren't worth nearly as much as they were ten days ago, but it's still something. Did Pace overpay? I mean, that doesn't seem like that much.
Well, Cam Newton's market was so bad that the Panthers had to just cut him, so yes, giving up a pick for Foles is likely an overpay. But, he's precisely what we muttered to ourselves about. In fact, he's actually more than that. He's more than a decent quarterback.
He might even be good. (Gasp!)
But he's not great, and he's not a franchise difference maker. Though if we were right and the Bears' defense is as good as we've been led to believe it is, and the weapons on offense are good, the Bears should be a much better team with a quarterback who isn't Mitch.
What is Mitch? Mitch is easily confused. Mitch is dumb. Mitch is an inaccurate passer. Mitch is a good athlete. Mitch is a shitty quarterback.
The Bears didn't trade for Foles to mentor Mitch, or to push Mitch. They traded for him to replace Mitch. If Mitch starts a single game whenever the next NFL season is, for any reason other than a Foles injury, it's a very, very bad thing.
Foles has played in six playoff games, and he's won four of them. In fact, he's never lost a playoff game to any quarterback other than Drew Brees, who just happened to go to the same high school as him in Westlake, Tex. Yes, sports are weird.
Foles has beaten Matt Ryan (not bad), Case Keenum (kinda bad), Tom Brady (well, you know), and Mitch (terrible) in the playoffs.
But, he's only started 13 games in the last four years! You say. Well, Jeff Fisher sucked the life out of his career in his one season with the Rams, to the point that Nick nearly quit playing football. Then, after a year in Kansas City under Andy Reid, and his visored pupil, Foles went to Philadelphia where he backed up Carson Wentz. Carson Wentz, as you should know by now, is the shit. And when the Eagles Super Bowl hopes went down in a heap late in the 2017 season, Nick revived them and outdueled Brady to win the damned thing. He even caught a touchdown from Trey Burton for good measure.
But, you say, he was terrible in Jacksonville last year and the Jags would rather have Gardner Minshew's pornstache running things. First, the Jags were a dumpster fire last year. Second, their entire strategy this year is to be so bad that they get to draft Clemson's Trevor Lawrence. It's actually not a bad plan.
My point here is that we all know the Bears didn't just trade for a stud QB. They traded for competence. You should be able to draft competence, and yet, they haven't. So they are paying too much money for a guy to just be better than Mitch. Foles is not Mike Glennon, or Kordell Stewart, or Henry Burris, or Jimmy Fucking Clausen. Thankfully.
Sometime during last season and certainly during the offseason, Matt Nagy lamented to Pace that Mitch's limitations made it impossible for him to run the kind of offense he needs to run to win games. Maybe Nagy didn't think Pace would do something about it, but he did, and now, Nagy has to put up. All those RPOs that Mitch screwed up the last two years? Foles is actually good at them. All those deep shots that Mitch missed his receiver by 20 yards on? Foles is actually good at those, too.
So what we're really going to see is whether Nagy's offense, and maybe more pointedly, his playcalling is any good. I have a feeling we already know the answer, and that it's no. Because if the Bears offense struggles under Foles the way it has under Mitch, all of the inane chatter about how QB friendly it is goes out the window. Nagy won't be able to just blame its failings on Mitch being dumb, or Chase Daniel being shaped like somebody's thumb.
The playoffs are expanding this year, even though the schedule doesn't until 2021. If Foles can't get the Bears into those then he's gone, Pace is gone, Mitch is gone anyway, and Nagy's gone, too.
So no pressure on a 31-year-old slightly above average quarterback or anything.
But the Jimmy Graham thing? No. There's no explanation for that.
For those of us who don't have Marquee yet, what kind of commercials / sponsorships have they been showing? - Carlos M.
Even before the world ground to a halt because of a pandemic, the Marquee Sports Network launch was glaringly weak in three areas:
More than half of Chicago still can't see the damned thing.

There's very little content, and now, with no games being played there's basically no content.

There's a lot of unsold, or certainly undersold inventory.
At launch, any new network is going to hold back some inventory for in-house ads. They're supposed to have lots of new stuff to promote and they can afford to hold some spots to promote that until they can get the overall ad rates up. But from the very beginning, Marquee's been pretty PSA heavy. Now that even spring training games aren't being played, we get A LOT of this:
If YouTube is making you click through to watch it, don't feel compelled. It's a 60 second Stand Up To Cancer PSA with Captain America, the guy who plays the husband in The Handmaid's Tale who is hiding out in Canada (and what is with his shirt?), Viola Davis and it features Jodie Cromer so into her Irish accent that it sounds like she's trying to imitate Danny Noonan's girlfriend.
"I'm late."
"Late for what?"
"Fer NOT BEIN' PREGNANT!'"
When Cromer yells, "SO SCHTAHND OOP!" It's "tanks fer nuthin'!" all over again.
That PSA plays in basically every commercial break now and since Marquee has actually been playing something worth watching the last several days (the 2016 playoff run) I've seen it approximately 12,000 times. It's bad to lose your will to live during a global health crisis, and this thing is pushing me to the edge.
The other big sponsor so far is something called Prevagen.
You know a drug is quality when its disclaimer has to say, "This product is not intended to treat, cure or prevent any disease."
So it's basically really expensive Tic Tacs. Oh, and the company keeps getting sued by states for making false claims. So…great!
But by far the biggest disappointment is a complete lack of the big three sponsors.
No Peter Francis Geraci, no Howard Ankin, and no Bob Rohrman. Come on! Do you even have a Chicago based TV anything without them? They don't even have Jeff Vukovich!
Shame!
We're not even getting awful Woody GMC commercials. Even Woody is too high class for Marquee.
Instead, we're getting A LOT of these:
That guy screaming at us is Rob Paddour, and who is he trying to kid with "Evanston Subaru in Skokie?" It's Skokie Subaru goddamn it. You don't get to class it up by trying to sneak Evanston into it, pal.
Paddour appears to be Buddy Garrity's slightly less successful cousin. And this commercial (the only one I could find) is lacking the poor bulldog that he drags around the spots on Marquee.
One of the things I promised I would do with this newsletter is let you know if you are missing anything if you don't get Marquee. The answer so far is, no.
The best thing they've shown so far are the reruns of the playoff games in 2016, but you can find all of them on YouTube if you spend five minutes looking for them. I did enjoy the 30 minute thing they did on Ronald Reagan's visit to the booth in 1988. Harry was positively starstruck which was fun to see and Reagan did play by play for a full inning. Despite not knowing who any of the players were (kinda like Harry in his later years) Reagan was not completely terrible.
But, the real gem so far has been a 30 minute edit of Bill Murray filling in for Harry in 1987. It's tremendous. But, as our pal Huey has pointed out, you can actually see a longer version of it on YouTube right here:
It's great, and the fact that Murray just happened to be there on a day when there was a really long delay before the first pitch because the umpire's uniforms got lost by the airlines just made it even better.
He says not nice things about Mitch Webster, Herm Winningham and Larry Bearnarth. Mocks the Expos for struggling to play baseball in English. And, drops a very high quality joke about, of all things, Caracas, Venezuela. The whole thing is worth your time.

There will be a bonus episode of the Tweetbag this week because this question is going to take such a detailed answer that I'm giving it its own newsletter issue.
So stay tuned. Or, I guess, just stare at your inbox.
To get your burning questions answered you can Tweet them (hence the name of the bag) at twitter.com/desipiodotcom, you can email them to ask@desipio.com or you can use this handy form (there's math involved—seriously).