Discover more from Pointless Exercise
The only newsletter you'll ever need...(about the Cubs and the Bears and all kinds of other cool stuff.)
Baseball's half-assed plan adds another state
If you didn't think the all-Arizona idea would work, check out the scheme they leaked to Nightengale
Long time baseball dummy Bob Nightengale got fans riled up last week with his report that Major League Baseball has a second plan to bring fan-free baseball to places other than the south side of Chicago. Last week I kicked around the pros and cons of the plan that would put all 30 teams in Arizona where they'd be quarantined for as long as necessary and play games for our amusement that actually count.
This week, Bo(o)b said there's a plan that would use both Florida and Arizona and that the winners of the de facto Grapefruit League and Cacti League would play in the World Series. Given that Florida has been busy importing and exporting the Coronavirus all over the country, and that playing there means a lot more bus travel than Arizona, the idea seems especially dumb.
But, we have plenty of time for dumb ideas, so let's take a look at the proposed divisions in each state.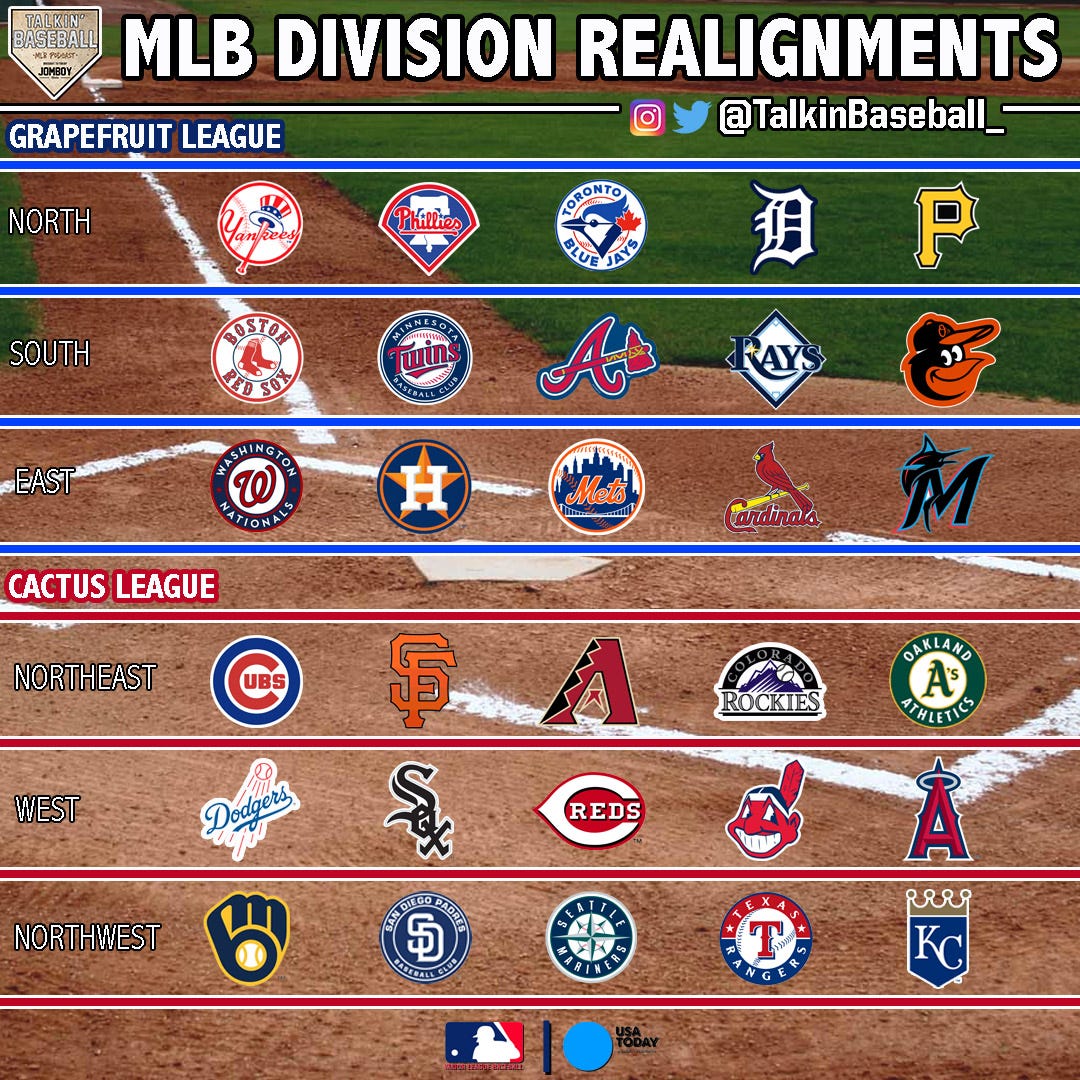 There would be no inter…uh…state play, so for one season the Cubs and Cardinals would not play each other in the regular season. They could, play in the World Series. As if either of them are good enough for that sort of thing.
Would you really miss the Cardinals for one year? I think I could probably use a break, actually, though there are few things more fun than beating them. The Cubs could just adopt the Royals as their Mizzurah rivals for a season, especially since this clown is managing them now.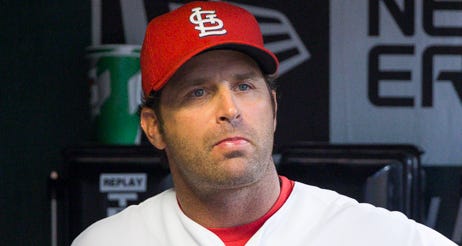 "Just imagine the real estate opportunities a pandemic provides! Here, let me give you a pamphlet."
The Cardinals spending a full season in Florida at least doubles the chance that Yadier Molina will be eaten by an aligator, and maybe Mike Shildt will finally make that Disney Cruise Lines bus it looks like he's been waiting for for eight years.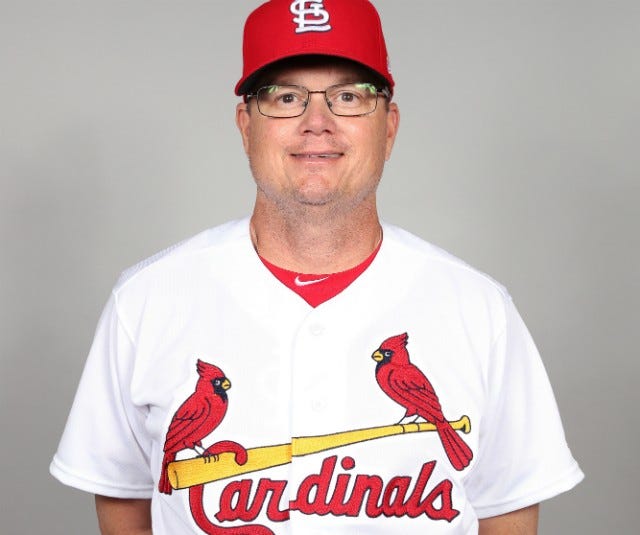 I'm not sure what hat that they pulled the division alignments out of—probably the one Shildt is wearing—but I like that they put the Cardinals in with teams they can't beat like the Astros and Nationals.
It seems odd that MLB is breaking up natural rivalries, and not taking full advantage of others. Does it make any sense to not have a Cacti League division that doesn't have the Cubs, Brewers, White Sox, Indians and Reds in it?
I'm not going to complain that the Cubs would be in a weird version of the NL West that swaps out the Dodgers and Padres for the A's. I also find it amusing that the White Sox get stuck in a division with the Dodgers, presumably because they share a spring training complex with them.
Is Bud Selig somehow behind this alignment? How else can you explain that the Brewers return to roster mediocrity is somehow mitigated by being tossed into a division where the Padres are the best of the rest. The Rangers, Royals and Mariners? Ugh.
If the all-Arizona plan won't work, there's no chance in hell that this one will. But it does have some advantages. Teams will all get to use their spring training complexes, instead of the Florida teams flying west and bunking with the Arizona ones.
The complaint that it's too hot in Arizona during the summer to play outdoors is pretty easily mitigated by playing early and late games. Nine or 10 a.m. starts for "day" games and then 8 or 9 p.m. start times for night games would help.
I'm not sure what you do about it raining every goddamned day in Florida all summer, but since the Cubs are in Arizona, I really don't care. It'll be a welcome shower opportunity for Harrison Bader, at least.
The domes in Miami and Tampa will come in handy, and even without allowing fans into the games I'm not even sure the Marlins or Rays would even set franchise records for lowest attendance.
If this plan were to actually be attempted, let's take a guess at who would make the playoffs.
It sounds like they would go with the expanded playoffs, so they'd add a third and fourth Wild Card in each league. They'd also use the DH in both leagues, which I fear means that somehow Chris Coghlan will be returning to the Cubs to wander around in left while Kyle Schwarber is DHing.
Grapefruit League
North - Yankees
South - Barves
East - Astros
Wild Card teams - Nationals, Twins, Rays, Cardinals
Cacti League
Northeast - Cubs
West - Dodgers
Southeast - Padres
Wild Card teams - A's, Brewers, Diamondbacks, Indians
We'd somehow end up with a Twins-A's World Series, wouldn't we? Ooh, the excitement.

Our old pal Jim "Lassie" Edmonds claims to have beaten the Coronavirus—probably because it couldn't survive his nightly baths in Drakkar Noir—which means I can now use the joke I thought of immediately when he claimed to have caught it, without fear of karma giving the damned thing to me out of spite.
You know damned well Edmonds slowed down so he could dive and catch the Coronavirus.
Hiyo!

Cubs' All-Star second baseman Glenn Beckert died at 79. He actually made four All-Star teams, even though he only had two legitimately good seasons for the Cubs. Hey two out of nine's not bad. Beckert was a solid player, but was only league average or better with the bat twice for the Cubs. He won a Gold Glove in 1968 and led the NL in runs scored. But his really good season was 1971. After never hitting .300 in any of his first six seasons, he inexplicably hit .342 with a .367 on base average (he never walked, he also never struck out), and a career best .406 slugging. (He also rarely hit for extra bases, and almost never homered, with just 22 in 5,208 at bats.)
What Beckert was, good defensively (though check out how shaky he was fielding the final out in this Ken Holtzman no-hitter:)
Beckett was also funny. He was Ron Santo's roommate for much of their careers, and he loved to tell the story about Santo getting death threats and needing police protection in 1969 and 1970. The threats continued one of those years for a series in Montreal, and Beckert claimed that one night while Ron was out, Glenn took one of the sheets, wrote "Santo's Bed is This One" with an arrow towards Ron's bed and hung it in the hotel room window to make sure he wouldn't get shot by accident.
Beckert was a constant at Cubs Conventions after his retirement, and never turned down a free room and the appearance fee, so there's a fairly good chance that an urn with his ashes in it will be signing autographs at the 2021 event and beyond.

Zach LaVine won his first round matchup against Paul Pierce in ESPN's made for TV H-O-R-S-E competition on Sunday. LaVine will take on Chicago Sky guard Allie Quigley in the second round.
Really shocking that LaVine would do well in a competition designed to reward players for taking and making the worst, most difficult shots possible. Give Zach credit, he used the rules to full advantage in his matchup with Pierce. Dunking was not allowed, but LaVine threw in a couple of shots that required the "shooter" to jump up and touch the backboard with one hand during the course of the shot. Pierce, who could barely touch the net when he was an active player had no chance, especially wearing the weird parka that he threw on yesterday.
The contest actually seems perfect for Zach. He's an excellent shooter with great range, he's personable, and it requires absolutely no defense. I'll be shocked if he doesn't win. I wonder where they'll hang the banner in the United Center?
Also, if you ever wanted a stark, non-numerical comparison of the salaries of NBA and WNBA players, just look at the difference between the training camp-esqe compounds that guys like LaVine, Chris Paul and Mike Conley have (Conley's home gym is nicer than any Mid-American Conference field house) and the modest Deerfield home shared by Quigley and her wife, Sky teammate Courtney Vandersloot.
But hey, while it might be a lot smaller than the NBA guys' homes, none of them have a stuffed dog statue in their driveway.
Today's Benkowski Sports Spotlight:
Ron Kittle, Billy Williams, Derrek Lee, and the shirtless interview honor goes to Chris Chelios.